10 Top-Rated Air Compressors for Your Home Garage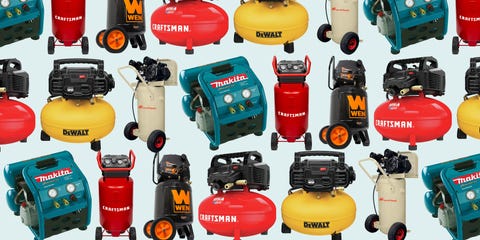 If you want to make quick work of easy jobs, and easier work of hard jobs, it might be time to purchase an air compressor. These pneumatic devices, which convert power into potential energy stored in pressurized air, are needed to operate air tools.
The main specs to look out for are max psi, cfm, or scfm, which is standard cubic feet per minute (flow of air), and the volume of air they can hold (which is important when using continuous flow tools like spray guns or sanders).
These are the highest-rated examples on Amazon from the best-known brands.
Check out the best air tools recommended by experts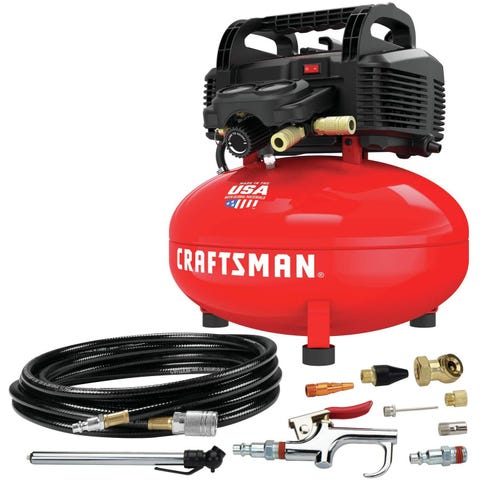 This 6-gallon compressor delivers 150 max psi and 2.6 scfm at 90 psi. Its oil-free pump requires no maintenance, and it comes with a 13-piece accessory kit.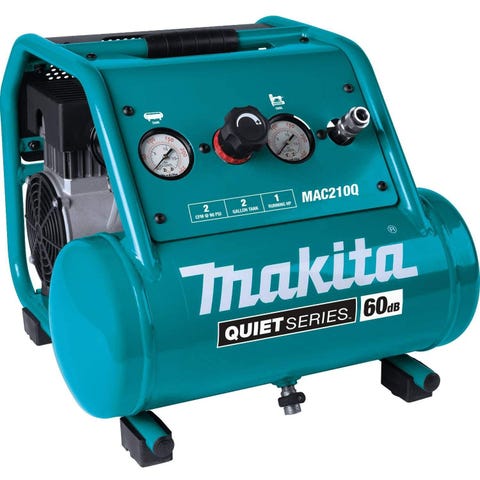 True to its name, the Quiet Series has a 60-db rating and a complete roll cage to withstand shop work and transporting. It has a 2-gallon tank and can do 2 cfm at 90 psi.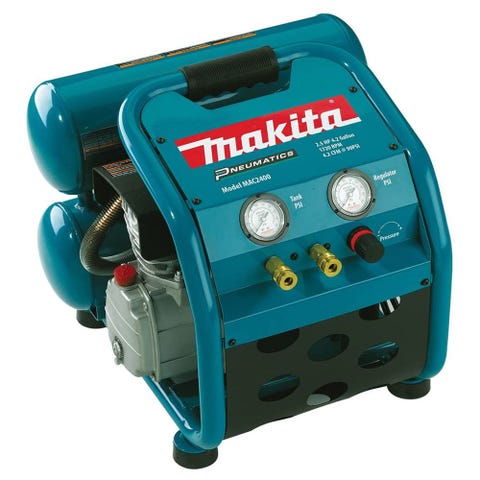 This slightly bigger Makita compressor weighs 77 pounds and has a 4.2-gallon tank. It sustains an operating pressure of 130 psi and delivers 4.2 cfm at 90 psi. The 2.5-hp motor does require oil.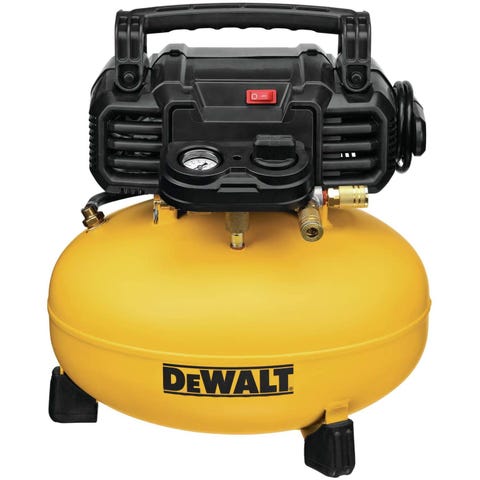 This pancake-style compressor has a 165-psi max rating with a 6-gallon tank and delivers 2.6 scfm at 90 psi. It's rated at 75 decibels, but you'll need accessories.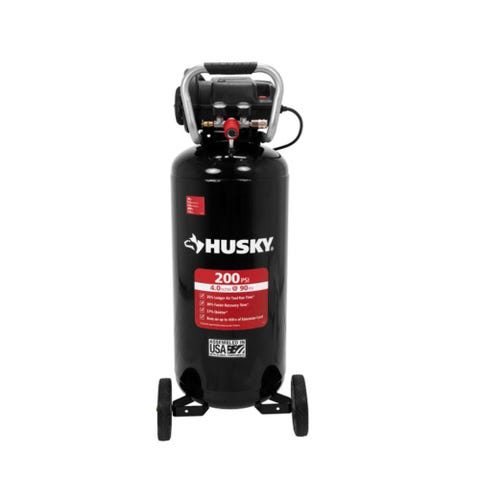 This model holds 20 gallons of air and has a 4.0-scfm rating at 90 psi. This one is oil-free and has a max rating of 200 psi. It's also about 50% quieter than a typical 20-gallon compressor.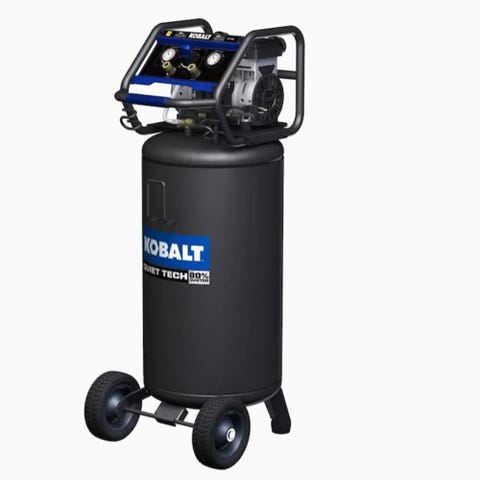 This compressor has a 1.8-hp motor with two oil-less pumps. It has a 150-psi max rating and will deliver 4.5 cfm at 90 psi. Heavy-duty wheels make it easy to drag around your garage.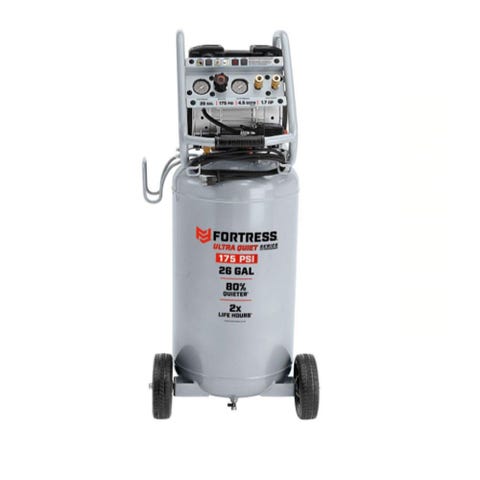 This Harbor Freight compressor puts out just 69 decibels of noise when running. It has a max psi rating of 175 and rolls on two "flat-free" tires. It can also do 4.5 scfm at 90 psi.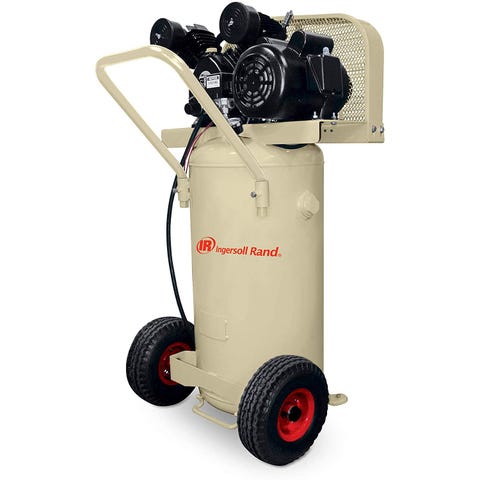 This big fella from Ingersoll Rand holds 20 gallons of air, cranks at 80 decibels, and can deliver 135-psi maximum pressure. It requires oil, but changes come only after about 2,000 hours of use.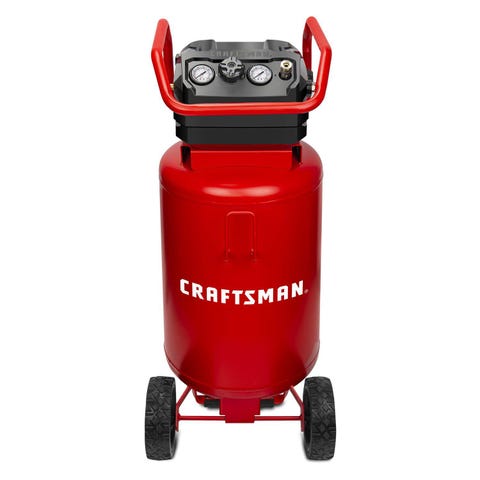 This 20-gallon Craftsman stand-up compressor only has an 18-by-24-inch footprint and has a 175-psi max pressure. The 1.8-hp motor can do 4 scfm at 90 psi, and rubber wheels allow it to be moved easily.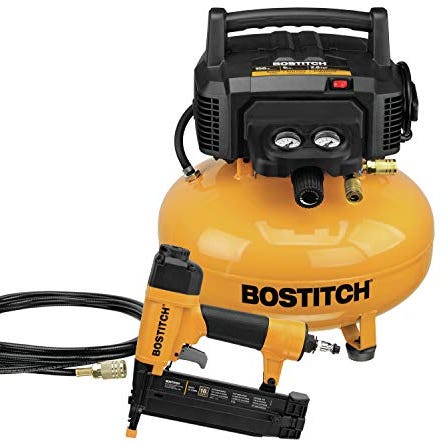 This small compressor is notable because it comes with an air hose and a nailer. It's a 6-gallon job with 150 max psi and 2.6 scfm at 90 psi. With this pack you can construct trim to your heart's content.
Source: Read Full Article