Toyota Is Planning a New EV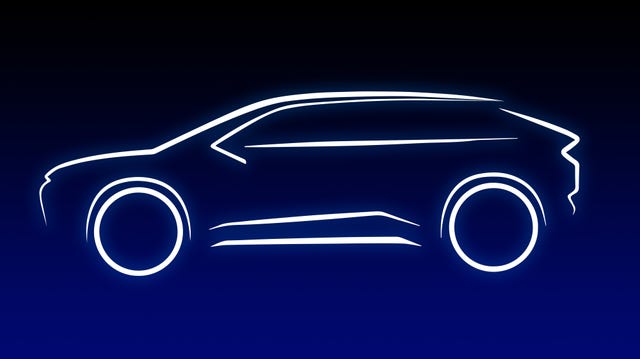 Over the last decade or so Toyota has leaned more toward hybrids than EVs, but the automaker realizes it has to make up some ground to compete with, say, VW, and indeed another full-electric vehicle is on its way. Subaru is helping develop the as yet unnamed car. It's based on its e-TNGA platform (Toyota New Global Architecture for electric cars) and is a small, RAV4-sized crossover expected to go on sale in Europe "in a couple of years," according to Toyota Europe's sales and marketing chief, Matt Harrison. "We are moving into launch mode for the vehicle," he said.
The company said it plans to announce further details in the coming months and that this model is one of 10 zero-emissions vehicles Toyota plans to launch in Europe by 2025 including the Proace City electric van. Six of the 10 will be built on the e-TNGA for the Toyota brand and Lexus, a platform the company says is flexible enough to underpin everything from a small sporty sedan to a small crossover to a three row SUV. The company also says the platform can use rear-, front- an all-wheel-drive layouts and run battery sizes from 50 to 100 kilowatt hours or kWh.
Toyota already sells two EVs, the Lexus UX 300e compact crossover and a Proace midsize van. Toyota didn't say if the new electric crossover will go on sale in the U.S. but I can't help but think it would make a heck of a competitor to the VW iD4.
Toyota also said that by 2025 it would start sales of an EV using a solid-state battery, a new technology that alters the chemistry to reduce weight and cut charging time. The company didn't elaborate.
Sign up for the comments and sound off on the new Toyota EV!
Source: Read Full Article