Polestar 2 Launches Advanced Lighting Technology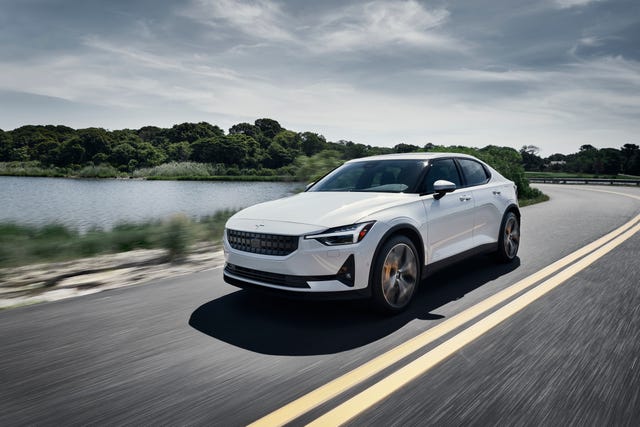 Polestar has introduced advanced lighting technology to the compact premium electric vehicle segment on its Polestar 2 fastback. Developed in Scandinavia, the car is well adapted to even the darkest of nights—and days, Polestar says.
Pixel LED headlights, now standard in the Polestar 2 "Launch Edition," feature active high beam technology as well as a 'welcome sequence,' activating when the vehicle is unlocked.
The new tech includes 84 individual LED pixels forming a matrix in each lamp. Within the matrix each LED is controlled individually.
"The headlight system detects up to 5 oncoming vehicles, and turns off the individual LED high beams which would be blinding those drivers, while leaving all the others on to maximize your lighting/visibility," a Polestar official told Autoweek. "It's pretty slick."
This functionality allows the driver to leave their lights on high beam and not have to think about switching between modes.
Driving Polestar in the dark and you will "really understand how much this technology increases safety," said Polestar CEO Thomas Ingenlath. "LED lighting also allows for creativity, and the light signatures we have designed are unmistakable. They are distinctive and people will know you are driving a Polestar."
Further, front fog lights with cornering support also use LED tech, activating automatically at low speeds according to steering or turn signal input, for better visibility in corners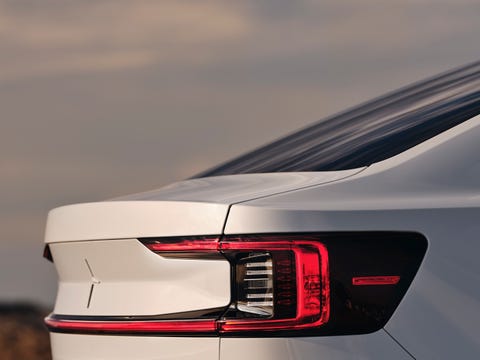 The rear lighting has 288 LEDs in a full-width wrap-around light bar with unique welcome and farewell lighting sequences (check out the video to see how they work). The rear light bar includes adaptive lighting technology so in daylight the brightness is increased to ensure the lights' optimal visibility. At night the LEDs automatically dim "to prevent drivers behind Polestar 2 from being dazzled," Polestar says.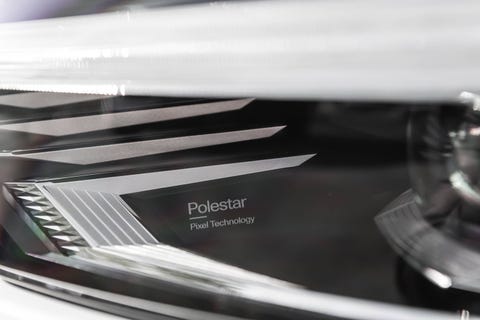 The pixel LED technology is available in markets where the legislation allows them. That does not yet include the U.S. because the Federal Motor Vehicle Safety Standards (FMVSS) says headlights have to have a dedicated low beam and a high beam. NHTSA has told us it is working to finalize the rulemaking for adaptive driving beam headlamps in 2020 and that the issue is in the "Final Rule Stage." In addition, engineers from the Society of Automotive Engineers, among other organizations, have submitted recommendations on these new lights, and several other automakers are working on including Audi, BMW, Mercedes-Benz and Toyota.
When the tech is made legal in the U.S., Polestar says it will be able to push the feature as an over-the-air software update free of charge.
Slick.
Sign in to the comments and let us know what you think of Polestar's new lights!
Source: Read Full Article