Valiant Signet 200 Is Style Leader of the Compacts in 1962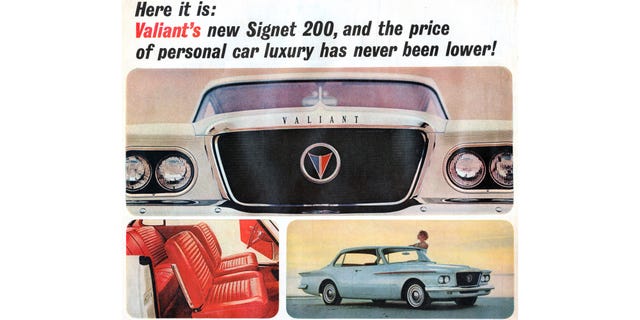 Chrysler introduced the world to the new A-Body platform for the 1960 model year, and the design proved so successful that it stayed in production all the way through 1988 (in Mexico). The very first of these cars was the Valiant, which bounced back and forth between being a separate marque and a Plymouth a few times before going permanently Plymouth in 1964. Here's a magazine advertisement for the very affordable 1962 Valiant Signet 200 hardtop coupe.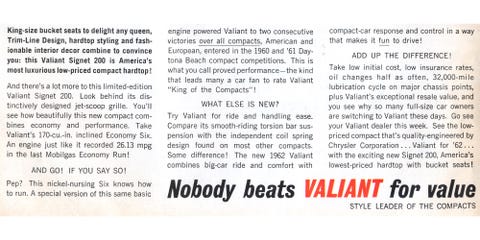 The '62 Valiant truly was one of the all-time great new-car values, with its indestructible Slant-6 engine and price tag that made Chevy II and Ford Falcon salesmen very nervous.



Source: Read Full Article