The 1986 Nissan 300ZX Turbo Is the Pace Car for the Performance Generation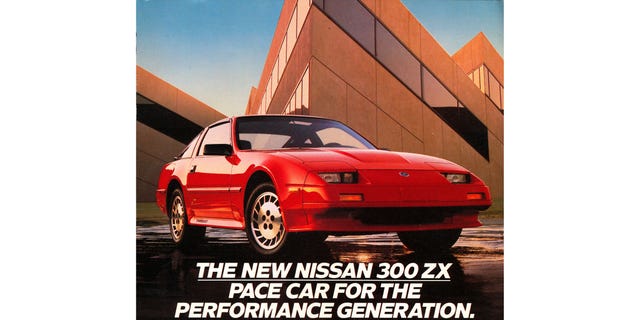 Though it seemed there would be no way to top the Black Gold Datsun 280ZX, Nissan gave the world the all-new 300ZX in late 1983, while simultaneously ditching the Datsun name. By 1986, the Turbo Era was in full effect, and so Nissan put out this full-page color magazine advertisement to pitch the new 300ZX Turbo.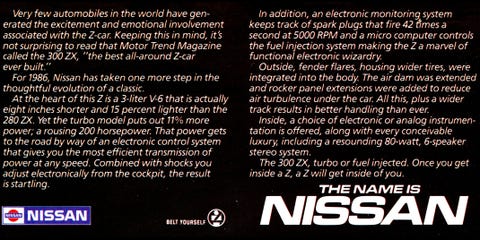 A rousing 200 horsepower plus a micro computer controlling the fuel injection system! No mention of the futuristic solid-state voice-alert system (with the same announcements as the original late-1970s rig yet without the tiny phonograph record), but it was there.



Source: Read Full Article