Remember the Toyota Carina?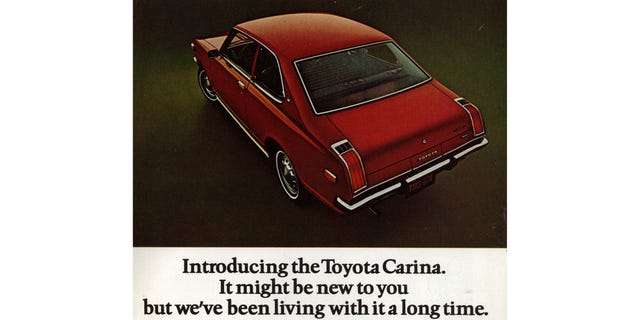 During the first half of the 1970s, the Toyota brand in the United States made the transition from relative obscurity to major player. Most of this happened due to strong sales of the Hilux pickup (known here as the Toyota Truck) and Corolla, with decent showroom performances from the Celica and Corona helping out. A couple of models from this period didn't fare so well here, however: the Crown and the Carina. Here's a magazine advertisement touting the new-to-America 1972 Carina.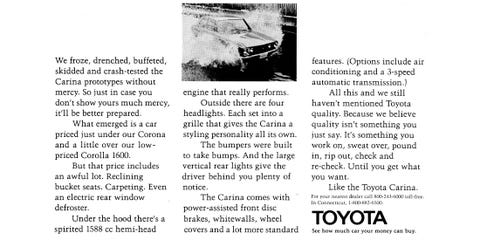 The big, luxurious Crown was the first Toyota officially imported to the United States, way back in 1958, but Crown sales here never amounted to much and Toyota USA axed it after 1972. The smaller Corona put the company on the American map, starting in 1966, and that was the foot in the door that let all those Hiluxes and Corollas rush in a few years later. It must have made sense at the time to give the Carina a shot, since it was a slick-looking small sedan based on the Celica sports car. The Celica had sold well during its American introduction during the 1971 model year, but Toyota shoppers here didn't have much use for its Carina sibling and it disappeared from our shores after 1973.



Source: Read Full Article