Dullsville Falls. 1966 Dodge Coronet 500 Rises.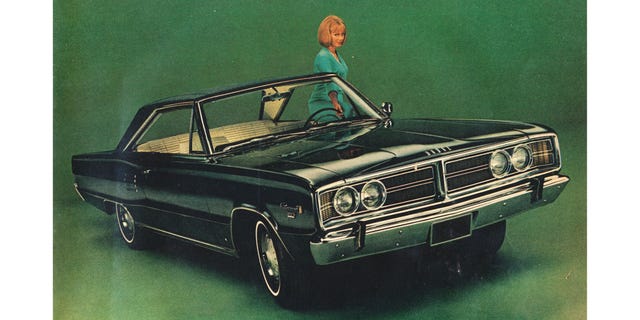 Though the United States had just finished commemorating the centennial of a rebellion that killed 2% of the total population and the world seemed close to being blown right off its axis by revolutions and civil wars by the dozens in 1966, the time seemed right for Chrysler's marketers to launch the Dodge Rebellion campaign. The Charger was The Rebellion's leader, of course, while a model in frighteningly heavy eye makeup posed with a bomb on the cover of the Polara catalog. Even the Dart convertible suffered from scratches caused by made-for-walking boots and the barrel of a gat.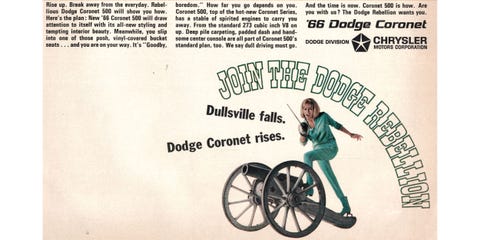 Naturally, the midsize Coronet wasn't left out of The Rebellion. Those Cutlass and Comet salesmen must have trembled when they saw this cannon-wielding magazine advertisement for their Dodge rival, though the Rambler Marlin seemed safe from the threat.



Source: Read Full Article