WRC 9 December Update to Add Toyota GR Yaris Rally Concept
There's another new update coming along for WRC 9 in December, bringing along new stages, features and a remarkable new vehicle.
The December update will add a vehicle that hasn't actually turned a wheel in competition yet: the Toyota GR Yaris. Set to debut in the 2021 season, the GR Yaris replaces the already successful Yaris as Toyota's World Rally Championship entry, and it's got a rather interesting genesis.
While already capable of winning championships — a constructor title in 2018 and Ott Tanak's driver title in 2019 — Toyota's motorsport arm, Gazoo Racing, wanted something a little better. However WRC's rules are pretty tight: vehicles must fit within certain sizerestrictions, and manufacturers can only base their WRC car on something they produce and sell to the public.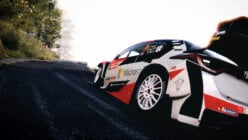 With that in mind, Toyota and Gazoo Racing worked together to create a new production car, based on what they had learned from rallying. The new GR Yaris boasts a unique, three-door body shell, with 3.5-inches cut out of the roofline, and extensive use of carbon and composite material.
Underneath, the car uses a regular Yaris platform at the front, but Toyota mates this to the rear of the larger C-HR crossover. This allows for better placement of the four-wheel drive system. To get the production numbers required, Toyota needs to sell plenty of cars based on this pretty custom setup, so it created the 257hp Toyota GR Yaris hot hatch.
That all allows Toyota Gazoo Racing to homologate the new Yaris body and chassis under Group A of the FIA technical regulations, in order to create the World Rally Championship car. It'll make its debut next year, but with WRC 9 you'll be able to drive it a month before it tackles the Rally Monte Carlo.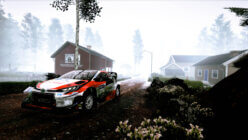 In addition, there's a new livery for the Citroen C3 WRC. The Pirelli Tyre Team livery, with Norwegian duo Andreas Mikkelsen and Anders Jaeger, reflects a real world car that has been testing for the Pirelli tire brand, ahead of its return as official tire supplier to WRC in 2021.
A big new feature arriving in the December update is Co-driver Mode. This is a unique co-op mode which allows two players to take part in a rally stage as driver and co-driver. While one player has the traditional driving duties, the other will be calling the pace-notes via integrated voice chat.
There's more new stages too, with an extra six special stages coming to the Rally Portugal event. The update is free, and arrives on PC, PS4, and XB1 next month, with PS5 and Xbox Series updates to follow. You can catch a preview of it all below:
https://youtube.com/watch?v=40wnQlHNm50%3Ffeature%3Doembed
Source: Read Full Article