Which Vehicle Brands Offer All-in Car Subscriptions?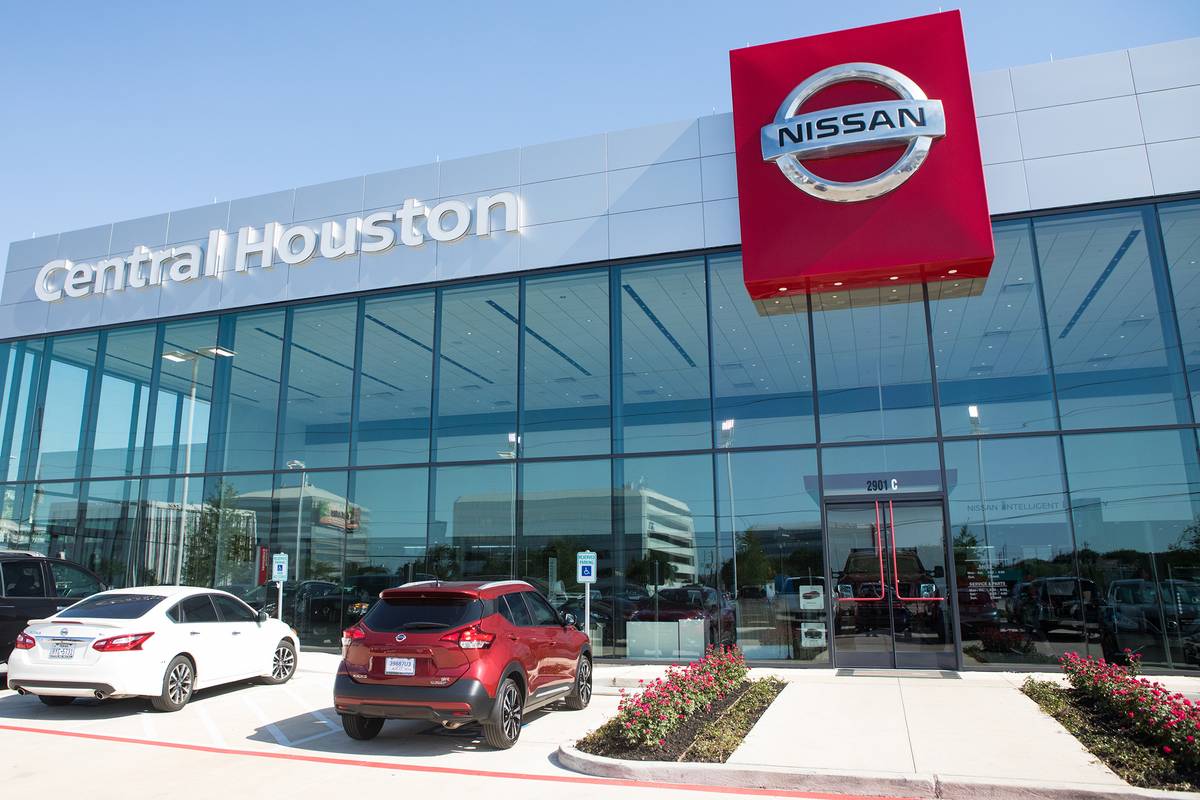 Technology and new business models have upended whole swaths of our economy, changing consumer habits at warp speed. No business wants to be caught flat-footed in that swirl, and that includes the auto industry. Automakers have placed big bets on what fickle customers will want in vehicles, and they're also trying to anticipate new options that customers might want to acquire those vehicles.
Related: Rent the Roadway? Nissan Subscription Service Lets You Rock Different Rides
One that got attention is the idea of an all-in car subscription that provides the wheels, maintenance and insurance for one flat monthly fee. The idea is that some drivers might want a car without the commitment of ownership or even a traditional lease — similar to how you have Netflix for movies. Rapidly changing automotive technology and higher prices might drive appeal for a subscription option, particularly for the affluent buyer who always wants the latest and greatest.
A handful of mostly high-end brands have nibbled at this idea to at least test a car subscription. No standard format exists yet beyond allowing easy sign-up through an app or website for what the tech world calls a "frictionless" experience, but most brands offer a selection from the latest model years and cover all expenses for a fixed monthly fee. Some of them offer flexibility to switch to a different model to meet new needs — or just have a new look. And some offer more pampering, such as pickup and drop-off of vehicles for car swaps or maintenance. There is some activity in other countries, as well: Related brands Jaguar and Land Rover are testing the waters with their Pivotal subscription in the U.K., for example. 
Such flexibility and convenience comes at a price typically higher than the monthly cost to buy or lease the vehicle and pay your own expenses the old-school way. Plans can vary in other costs beyond the monthly fee, from nothing up front to substantial sign-up payments and subscriber responsibility for damage beyond normal wear and tear. 
Whether subscriptions take off or stay a niche alternative remains to be seen. Most automakers' offerings so far have been limited to testing in one or a few markets. And there already has been some shake-out: One of the early trials, Book by Cadillac, says it "is not accepting new members," though Cadillac has said it plans to revise and revive the program it ended in 2018. Jeep also pilot-tested a program, though a new, broader service could be in the works. Mercedes-Benz shut down its pricey three-city subscription test in the summer. And Ford Motor Credit in 2019 sold off its Canvas subsidiary, which offered subscriptions for used vehicles from Ford and its Lincoln luxury brand in a few markets. The buyer was Fair, one of several independent businesses that offered used-vehicle subscriptions, mostly for used or specialty vehicles in various markets. These vary more widely in car selection, pricing (generally lower) and what they include in the price. In a few markets, Hertz also is testing a Hertz My Car rental-car subscription plan.
Below is a lineup of some current offerings in the U.S. from major automakers and what you get for them. Note that Genesis and Lexus offer similar programs, but we found little to differentiate them from a traditional lease with insurance added.
Care by Volvo
Availability: All U.S. states except California, Florida, Hawaii, Mississippi, North Carolina, North Dakota, New York and South Dakota
Vehicles: Currently, the XC40, XC60 and XC90 SUVs and S60 sedan are included with various trim levels and options available. A Volvo spokesperson told Cars.com that in addition to this "standard" selection, it's also possible to subscribe to any model or configuration available on a dealership lot. And Volvo's Polestar subsidiary has said it plans a similar subscription program for its just-released Polestar 2 electric car. 
Price and details: This is one of the programs more similar to a traditional lease; Volvo calls it "the modern way to lease a car." The subscription runs 24 months with the option to cancel after four months (or cancel and resubscribe to a new vehicle). There is no down payment, but you have to pay state taxes and registration fees. Monthly prices vary by vehicle and trim level and currently range from $600 to $850 per month. 
Subscribers can sign up online or with the Care by Volvo app. The subscription allows 15,000 miles per year and includes insurance and scheduled maintenance (including wear items, such as windshield wipers). It also provides up to $1,000 at the end for excess wear, such as small dents or gouged wheels.
Access by BMW
Availability: Nashville, Tenn.
Vehicles: Three subscription price tiers offer a selection of sedans, coupes, SUVs and convertibles, including BMW M performance models. 
Price and details: The subscription commitment is month-to-month. The vehicles can be swapped as desired, and subscribers can move up or down the tiers. There is a $575 fee to subscribe, and the Access app currently lists pricing at $798 for the Icon tier (includes vehicles such as the X4, M340i and M240i convertible), $1,199 for the Legend tier (vehicles such as the 540i, X5 and Z4 M40i, plus the Icon cars) and $1,699 for the BMW M tier (such as M5, X7 and M850i convertible, plus the Legend and Icon cars). All three tiers are listed as currently "at capacity," with a waiting list now active.
Porsche Drive
Availability: Atlanta, Las Vegas, Los Angeles, Phoenix, San Diego
Vehicles: The updated subscription plan formerly called Porsche Passport (and now under the same brand umbrella as Porsche's daily and weekly rentals) includes most of the Porsche lineup, save the top performance models. 
Price and details: Porsche charges a $595 fee to sign up, with two types of plans thereafter: one for a single vehicle for terms of one month or three months (activation fee waived) and one for multiple vehicles on a month-to-month commitment with unlimited swaps. The latter includes two tiers of Porsche models, the Launch tier ($2,100 a month) and the Accelerate tier ($3,100 a month). The top tier includes higher-end versions of some models, and it's the only way to get a 911. The single-car plans allow up to 1,500 miles per month, and multicar plans allow 2,000 miles. Both include insurance and maintenance but not taxes.
Audi Select
Availability: Dallas
Vehicles: The program offers flexible access to eight vehicles in two tiers: The Core Collection, which currently includes the A4 and S3 sedans, Q5 SUV and TT coupe. The Premier Collection includes Core vehicles and adds access to the A6 sedan, S5 coupe, Q7 SUV and A5 convertible.
Price and details: Subscribers can swap for a new vehicle up to twice a month (with concierge pickup and delivery) or keep one for up to 180 days. Access to the Core program is $995 per month, while the Premier is $1,495 a month. Insurance, maintenance and roadside assistance is included, and mileage is unlimited. Subscribers can cancel at any time. A bonus for traveling subscribers is up to two days per month of rental cars through Audi's Silvercar program. 
Nissan Switch
Availability: Houston
Vehicles: Most of the Nissan lineup, including its pickup trucks and the GT-R sports car
Price and details: Nissan Switch subscribers can make unlimited "switches" — as often as every day. There are two tiers of vehicles. The Select tier costs $699 a month and includes the Altima sedan, Rogue and Pathfinder SUVs, and Frontier pickup; the $899 Premium adds the Leaf Plus all-electric hatchback, Maxima sedan, Murano and Armada SUVs, Titan pickup and 370Z sports car. You can add a GT-R to either tier – but only for an additional $100 a day, with a limit of seven consecutive days. Insurance and maintenance are included in the monthly tab.
More From Cars.com:
What Are Car Subscription Services?
Do the Math: Car Subscriptions as Lease Alternative Don't Add Up
What Does It Mean to Lease a Car?
How Does Turo Work?
Can You Lease a Used Car?
Related Video:
Cars.com's Editorial department is your source for automotive news and reviews. In line with Cars.com's long-standing ethics policy, editors and reviewers don't accept gifts or free trips from automakers. The Editorial department is independent of Cars.com's advertising, sales and sponsored content departments.
Source: Read Full Article