Vehicle thefts up three per cent in 2021
Police record 48,400 vehicles as stolen in 2021, with the Ford Fiesta, Range Rover and Ford Focus the most commonly stolen models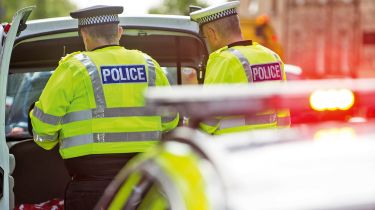 The number of vehicles stolen in the UK rose three per cent in 2021, according to Driver and Vehicle Licensing Agency (DVLA) data.
Police reported 48,400 vehicles as being stolen – up from 46,800 in 2020. The Ford Fiesta was the most commonly stolen model of car – with 3,909 examples being nicked – followed by the Range Rover (3,754) and the Ford Focus (1,912).
How to avoid keyless car theft
The fourth-most stolen car in 2021 was the Volkswagen Golf (1,755), after which came the Mercedes C-Class (1,474), BMW 3 Series (1,464), Land Rover Discovery (1,260), Vauxhall Corsa (1,218), Vauxhall Astra (1,096) and Mercedes E-Class (818).
The data – acquired by LeaseLoco and reported by Mail Online – reflected a continuing trend of high value cars being stolen via relay attacks that take advantage of keyless entry systems.
Car security firm Tracker said the Range Rover Sport was its most recovered stolen car in 2021, while 44 per cent of all stolen cars it recovered throughout the year were Land Rovers. A further 18 per cent were Mercedes models.
Clive Wain, head of police liaison for Tracker, told the Mail: "Due to the pandemic, global demand for car parts created a boom in 'chop-shops' – buildings which house stolen vehicles for stripping down so their expensive parts can be sold on.
"In addition, the lack of parts for new car manufacturing resulted in a surge of sales in the second-hand car market, creating a lucrative business for car thieves to fill the shortage.
"Prestige models have always been the go-to for criminals who exploit the demand for these desirable cars in territories like Europe, Middle East and Africa.
"We are continuously intercepting shipping containers packed with stolen vehicles at ports around the country and 2021 was no different. However, due to the pandemic lower value cars have also seen an increase in theft rates."
Have you been a victim of car theft? Let us know about your experience in the comments section below…
Source: Read Full Article