UK new car sales up 27.5% in January 2022
New car sales in the first month of 2022 is significantly better than the same month in 2021, but still below pre-pandemic levels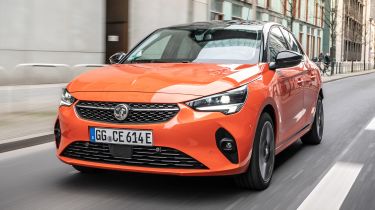 New car registrations grew 27.5 per cent in January 2022 compared with the same month last year, but were still down 22.9 per cent on January 2020.
A total of 115,087 cars were registered during the month, putting 2022 on course for a total of 1.897million registrations, according to the Society of Motor Manufacturers and Traders (SMMT). This would be up 15.2 per cent on 2021, but down 22.9 per cent on 2022.
Best electric cars to buy 2022
January 2022's growth was driven by private buyers, who manufacturers tried to prioritise in the face of the ongoing semiconductor shortage. Some 62,300 new cars were registered privately – up 64.1 per cent year-on-year. Fleet registrations remained broadly stable.
Electric, hybrid and plug-in hybrid models accounted for 71.5 per cent of the growth in registrations. An impressive 20.4 per cent of cars registered during the month came with a plug – the SMMT predicts this will become 25 per cent by the end of the year.
Mike Hawes, chief executive of the SMMT, said: "Given the lockdown-impacted January 2021, this month's figures were always going to be an improvement, but it is still reassuring to see a strengthening market.
"Once again, it is electrified vehicles that are driving the growth, despite the ongoing headwinds of chip shortages, rising inflation and the cost-of-living squeeze.
"2022 is off to a reasonable start, however, and with around 50 new electrified models due for release this year, customers will have an ever greater choice, which can only be good for our shared environmental ambitions."
Thinking of buying an electric, petrol or hybrid car? Read our buying guide to help you along the way…
Source: Read Full Article