UK fuel duty in line for 23% hike in 2023
Petrol and diesel would become around 12p per litre more expensive if forecasted change were implemented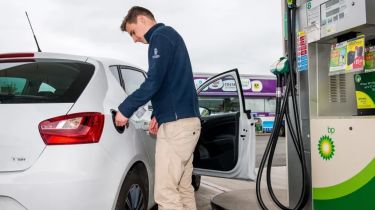 Fuel duty could be hiked by 23 per cent in the Spring, according to a forecast from the Office for Budget Responsibility (OBR).
The public body, which is funded by the Treasury, said in a document released alongside the Autumn Statement that the tax hike could come in late March 2023, increasing the price of petrol and diesel by around 12p per litre.
UK petrol and diesel prices: Diesel tops petrol by 20p for first time ever
If so, it would rake in an additional £5.7billion, which the OBR says would be a record cash increase and the first time any Government has raised fuel duty rates in cash terms in more than a decade.
When questioned about the forecast, the Treasury highlighted that the prediction is based on forecasts that are subject to change. The existing 5p per litre fuel duty cut made earlier this year will remain in place until March 2023, it said, when decisions on future fuel duty rates will be made in the Spring Budget.
It's been a turbulent time for petrol and diesel prices, with both fuels reaching record highs earlier this year, leading to then-Chancellor Rishi Sunak making a 5p cut. Although this didn't have much effect on the sky-high bills at the time, prices have now settled down to more normal levels.
Click here for all the latest from the 2022 Autumn Budget…
Source: Read Full Article