The Bentley EXP 100 GT is Crewe's 100th Birthday Present to Itself
In case you've missed it, Bentley has spent 2019 celebrating its centenary. After the $250,000 book and the new Bentley with bits of old Bentley in the interior comes this, the EXP 100 GT concept, giving us all a glimpse of what to expect for the company's second century.
It certainly makes a dramatic first impression, especially up front. There, the headlights and grille combine into one large, illuminated element. The light is dynamic, moving up the grille, through the Flying B, and back along the hood spine towards, and into, the cabin. Out back the rear lights get a similar treatment. We're talking way out back, as the EXP 100 GT is over 19ft long and 7.5ft wide, dwarfing even the Mulsanne Speed we recently drove.
Despite all that real estate, you won't find a hyper-powerful version of the 6¾-liter V8 up front. Instead, the EXP 100 GT features next-gen batteries and an electric motor at each corner. This allows for torque vectoring, plus a claimed run to 62mph in only 2.5 seconds. The batteries offer five times the energy density of existing items, providing a range of 435 miles and keeping total vehicle weight under 4200lb.
These are quite impressive figures, but as they're all projections of what Bentley thinks a hypothetical 2035 flagship model could achieve, we'd expect nothing less.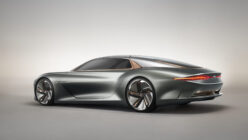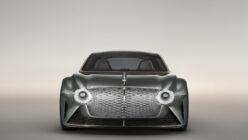 The interior is no less extravagant. Swing open the 6ft doors and you'll find a space that somehow blends sustainability with the ornate. There's 5,000-year-old, copper-infused wood from naturally fallen trees. The seats may look like leather, but that's actually wine-making by-products, and thus 100% natural. The door panel embroidery is done by the same company that crafts British military uniforms.
This wouldn't be an electric concept without some level of autonomy. The EXP 100 GT includes a self-driving mode, but it's the Bentley Personal Assistant — a Jeeves crafted from 1s and 0s — that broadens the car's AI offerings. BPA can cycle through multiple modes, turning the glasshouse clear or opaque based on the driver's desired mood. It can replay some of your favorite previous experiences, pump in a signature scent (sandalwood and fresh moss, natch), or even deliver you purified water from a dedicated decanter.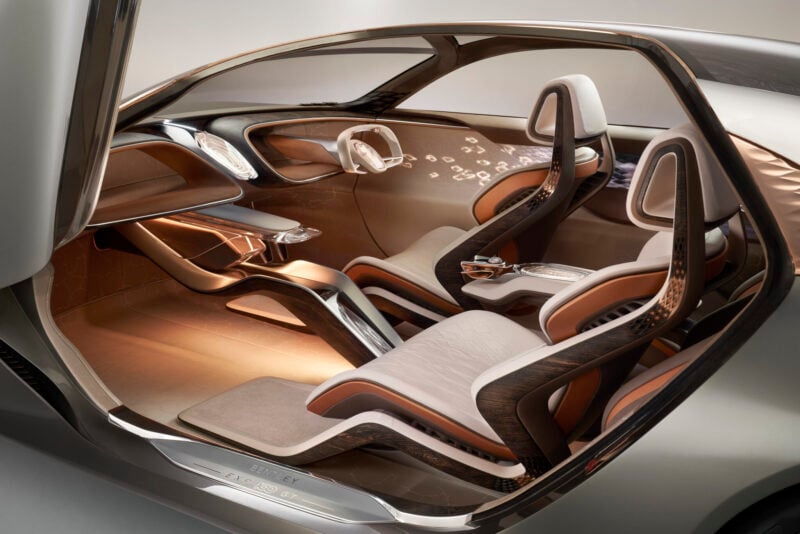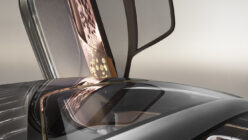 Bentley envisions using AI to learn; and not just for the driver. It gives the example of a child looking at clouds from within the EXP 100 GT, "then pulling down content inside the vehicle through a gesture that explains what they are seeing to them."
If you just pictured a pint-sized Tony Stark waving his hands at a whole lot of holograms, good: you're not alone.
For now, the EXP 100 GT is officially only a concept. However, aspects of the car will surely find their way to dealers before 2035, especially with the marque's first all-electric model waiting in the wings.
Source: Read Full Article