The 10 BIG questions for the 2022 Formula One season answered
Totally reinvented cars, new-generation drivers on the up and a resumption of the intense Hamilton-Verstappen rivalry – F1 in 2022 promises to be a cracker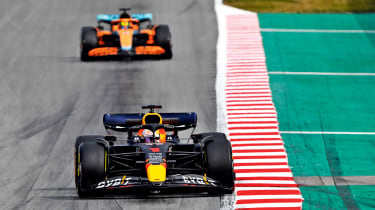 The 2022 Formula 1 season kicks off in Bahrain this weekend. The main headlines this year are the big changes to the technical regulations governing car design – described by technical directors up and down the pitlane as the most extensive ever seen in the sport's history. A shake-up of the established order seems more likely than ever, then, but the human element remains as always.
With drivers like Lewis Hamilton, Max Verstappen and Charles Leclerc at the very peak of their powers, plus the new generation exemplified by George Russell, Lando Norris and Esteban Ocon really coming into their own, a fascinating year is in prospect.
Here, we run through some of the key talking points ahead of the opening race, and over the page bring you a full team-by-team guide to the drivers and the all-new cars.
Can Lewis Hamilton retake the crown?
The 2022 F1 championship battle has all the ingredients to be just as close and intense as 2021's was. Verstappen has finally broken his title duck and will be reinvigorated by the long-term contract extension he's just signed with Red Bull. Hamilton, meanwhile, spent much of the off-season reflecting and recharging with family and friends. He shows every sign of having put the pain of Abu Dhabi last season behind him and once again being ready to lead Mercedes to another championship.
Can Leclerc and Ferrari mount a title challenge?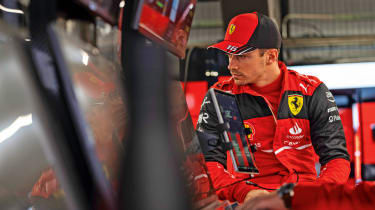 Ferrari looked strong in pre-season testing – as it often does – and admitted to taking a high-risk approach to the new 2022 technical regulations. Leclerc has shown his class with a string of wins and podiums in 2019, but hasn't quite had the machinery to challenge at the sharp end for the past two years. Will the reset brought about by the new rules be his chance to make it a three-way scrap at the top of the field this season?
What can George Russell achieve at Mercedes?
Russell was long overdue a front-running F1 seat when he got his big chance to substitute for a Covid-sidelined Hamilton at Mercedes in late 2020. That very nearly resulted in a fairytale debut win, but now the Norfolk native faces a full season going toe-to-toe with the sport's absolute reference driver. While the temptation may be to look on this as a learning year with a top team, the experience of Russell's predecessor Valtteri Bottas suggests he'll need to make his mark fast or risk getting sidelined with the number-two tag permanently.
Will the new cars be better at following and passing?
F1 has tried to overcome this intractable problem several times over the years, finally resorting to the gimmick of DRS to deal with the issue of 'dirty air' preventing drivers from getting close enough to their rivals to make a meaningful overtaking attempt. But although DRS remains for 2022, its influence could be greatly reduced; the new rules have focused on simplifying the cars' aerodynamics, getting rid of the myriad winglets and flicks that had sprouted up over the years.
Will the established order be shaken up?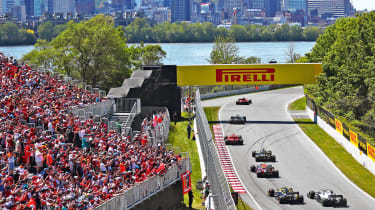 Almost certainly – but don't expect Haas or Alfa Romeo to romp away from the field at the season opener in Bahrain. While the likes of Red Bull and Mercedes will in all likelihood remain at the front, thanks to the superior resources they've been able to throw at developing their 2022 cars, the key factor is that all teams, up and down the grid, have only begun to scratch the surface of their new cars' development potential. So there's every chance of a Ferrari or McLaren leapfrogging to the front with a mid-season update, or the competitive order of the tight midfield pack shifting from race to race as engineers unlock more pace and capability from their new designs.
Last-chance saloon for Ricciardo?
Daniel Ricciardo took McLaren's sole win in 2021, but on balance his younger team-mate Lando Norris had a stronger season, with Ricciardo initially struggling to adapt to some characteristics of the MCL35M. The Australian was back to his familiar smiley self at the team's 2022 car launch, having finally been able to visit home to see family over the winter. He reckons the deep analysis of his approach that was required to get to the bottom of his issues has made him a stronger driver. But the proof will come on track; McLaren has held off extending Ricciardo's contract in similar fashion to Norris's until it's sure he can deliver.
A return to much-missed venues
The Australian Grand Prix in Melbourne and the Canadian race in Montreal have long been favourites with teams and fans, taking place in or near big city centres amid a cosmopolitan, carnival atmosphere that contrasts sharply with the sometimes-sterile 'autodromes' in countries newer to the sport. After Covid, both events are back on the schedule for the first time since 2019 – as is spectacular Suzuka in Japan. And in further good news for fans of more traditional F1 venues, Imola – initially just a short-term replacement for races cancelled elsewhere – is now secure until at least 2025.
Can Alpine and Aston Martin level up?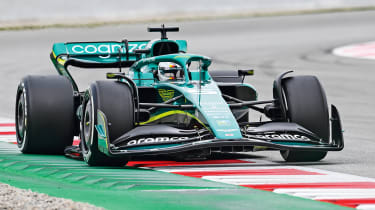 Both of these manufacturer-backed midfield teams have made changes over the winter – Aston's principal Otmar Szafnauer moved to Alpine, which in turn parted ways with its executive director Marcin Budkowski and sidelined the former Suzuki MotoGP main man Davide Brivio with a 'special projects' role. Szafnauer was replaced at the British squad by ex-Porsche and BMW manager Mike Krack. But it'll take time for these changes to bed in, and Aston in particular won't be able to deliver what owner Lawrence Stroll wants until its all-new factory and wind tunnel are complete.
How will 2022's only rookie fare?
China's Guanyu Zhou is the only rookie on the 2022 grid, joining the experienced Valtteri Bottas at Alfa Romeo. He's the sport's first Chinese driver, with all the obvious commercial benefits that could bring, but a string of wins and podiums in Formula 2 shows he has the talent to go with the sponsorship potential. He has pretty much the perfect benchmark to measure himself against in Bottas, but unfortunately won't get to race in front of home fans, because ongoing travel restrictions have put paid to the Chinese race's return until at least 2023.
What's next for Haas?
HAAS faced the ultimate off-track distraction right in the middle of pre-season testing, as its relationship with driver Nikita Mazepin and his backer Uralkali was rendered untenable by Russia's invasion of Ukraine. Owner Gene Haas's deep pockets meant the team's presence on the grid was never in doubt, but the controversy has prompted a discussion of its long-term future in F1 – at the same time as the US racing magnate Michael Andretti has been voicing his ambitions for a place on the grid.
Now your questions have been answered, find out more about the teams and cars here…
Source: Read Full Article