SsangYong misses £40m loan repayment and files for bankruptcy
SsangYong UK managing director says British operations are unaffected, and the company is "open for business"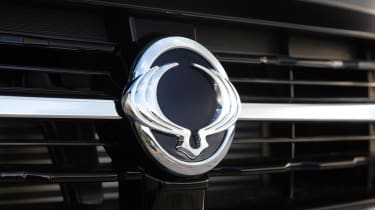 Korean budget brand SsangYong has filed for bankruptcy after it failed to repay creditors a 60 billion won loan – roughly £40,000,000.
The company claims it has delayed the repayment due to worsening business conditions globally, and having failed to come to an agreement to extend repayment deadlines with foreign lenders has applied for receivership. 
"The company plans to resolve the current liquidity issue early before the rehabilitation procedures are commenced by applying for Autonomous Restructuring Support," read a statement.
New SsangYong Tivoli 2020 review
Autonomous Restructuring Support gives the brand a further three months to agree resolutions with creditors before court action. 
Indian automotive giant Mahindra & Mahindra has owned a 70 per cent stake in SsangYong since 2011, and currently owns 75 per cent of the business, but has been looking to sell on the beleaguered carmaker since this summer. SsangYong sales globally for 2020 are roughly 20 per cent down on 2019. 
A SsangYong spokesperson said: "We very much regret this situation which is the result of the difficulties being experienced from the worldwide COVID-19 situation, and the concern caused to our partners and stakeholders, especially our employees, sales networks and financial institutions. We are making every effort to transform the situation, and to build a more robust and competitive company for the future."
Here in Britain, UK managing director Kevin Griffin said "Whilst this situation is not ideal, I strongly believe that the Autonomous Restructuring Programme will result in the birth of a stronger company. I want to reiterate that our UK operations are totally unaffected, and we are very much open for business."
Read the latest news and reviews about SsangYong here…
Source: Read Full Article