Porsche breaks ground on new CO2-neutral fuel plant in Chile
Porsche plans to use the synthetic fuel in its motorsport pursuits from 2022, and will expand production to 550 million litres a year by 2026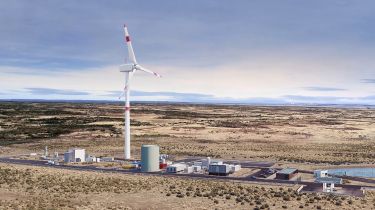 Porsche has started work on its new synthetic fuel production plant in Haru Oni, Chile. The facility is being built in collaboration with the German technology giant Siemens and is set to produce its first batch of carbon-neutral fuel next year.
Synthetic fuels, or eFuels, are compatible with conventional internal combustion engines, and are produced via carbon-neutral processes that potentially offset the carbon dioxide (CO2) generated when the fuel is burnt.
New Porsche Mission R concept hints at future electric Cayman
In its first year of service, the plant will produce just 130,000 litres of carbon-neutral fuel, which will be used to power Porsche's racing cars and Experience Centre cars. Porsche is then targeting a capacity of 55 million litres a year by 2024, and 550 million litres by 2026.
While that might seem like an awful lot of fuel, it's actually just a drop in the ocean. Figures from the Petrol Retailers' Association show that the UK alone uses 46.5 billion litres of petrol and diesel every year.
But that isn't the point of the project. Porsche is trying to show how reports on the death of the internal combustion engine may be exaggerated – and that the carbon emissions these engines produce can be managed with clever engineering.
The Haru Oni plant will take advantage of the region's strong winds to generate clean electricity from turbines built by Siemens. Fuel will be made at the plant by using wind power to dissociate hydrogen and oxygen molecules from water. CO2 filtered from the air will then be combined with the hydrogen to make synthetic fuel.
More importantly, Porsche's synthetic fuel solution doesn't require any updates to the global fueling infrastructure as, if the tech makes it into mainstream circulation, it would be dispensed using the pumps at existing fuel stations.
The factory is being funded with an initial €20 million (£18m) from Porsche, plus €8 million  (£7.2m) from the German government. Porsche's chief executive, Oliver Blume, said eFuels are a "worthwhile complement" to electric cars and "an additional element on the road to decarbonisation."
"As a maker of efficient, high-performance engines, we have broad technical expertise," Blume added. "We know what fuel characteristics our engines need in order to operate with minimal impact on the climate."
Michael Steiner, Member of the Executive Board for Research and Development at Porsche AG, said: "Porsche was founded with pioneering spirit. That's what drives us, we thrive on innovation. We also see ourselves as pioneers when it comes to renewable fuels, and we want to drive development forward. 
"This fits in with our clear overall sustainability strategy. It means that Porsche as a whole can be net CO2 neutral as early as 2030. Fuels produced with renewable energy can make a contribution to this. 
Our icon, the 911, is particularly suitable for the use of eFuels. But so are our much-loved historic vehicles, because around 70 per cent of all Porsches ever built are still on the road today. Our tests with renewable fuels are going very successfully. 
"eFuels will make it possible to reduce fossil CO2 emissions in combustion engines by up to 90 per cent. Among other things, we'll be using the first fuel from Chile in our Porsche Mobil 1 Supercup race cars from 2022."
What are efuels?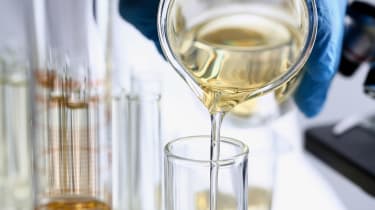 Petrol and diesel are hydrocarbons – they are composed of hydrogen and carbon atoms. But while conventional fuels are derived from oil, eFuels get their hydrogen from water and carbon from the air, with these elements then combined to mimic the structure of petrol, diesel and other oil-derived fuels. The energy used to create synthetic fuels can be renewable, and while burning them generates carbon dioxide (CO2), capturing carbon from the atmosphere during synthesis can offset this. eFuels can also be a good way of storing energy generated by renewable sources during times of low demand. 
Synthesising eFuels is expensive, though. A single litre of diesel eFuel costs £4 before taxes, according to the Royal Society scientific institute. While such fuels have been around for a century or so, producing them on a meaningful scale globally is also a challenge. Costs could be reduced with further development and economies of scale, but critics highlight that in addition to the significant expense they bring, the cleanliness and carbon neutrality of eFuels relies on several assumptions being made about their production, as well as how and where they are burnt.
Could you live with an electric car? Read our story on the pros and cons of owning an EV today…
Source: Read Full Article