Official: New petrol and diesel cars to be banned in 2030
Prime Minister announces acceleration of petrol, diesel, and hybrid ban to 2030; new plug-in hybrids can remain on sale until 2035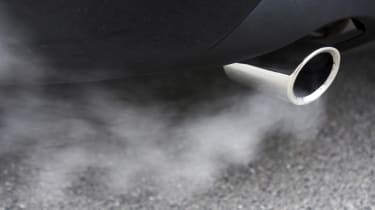 All new conventional petrol and diesel cars and vans will be banned from sale from 2030, a decade sooner than the date originally mooted back in 2017. New hybrids such as the Toyota Prius will also be banned from sale in 2030.
New plug-in hybrids, or what the Government terms "hybrid cars that can drive a significant distance without emitting carbon", will remain in showrooms for another five years, before being outlawed in 2035.
After this date the only new cars and vans that can be sold will be pure electric ones such as the Tesla Model 3 and Nissan Leaf, plus any hydrogen-powered cars, such as the Hyundai Nexo and Toyota Mirai, that may exist at that point. Second-hand cars will be unaffected by the ban, however, allowing petrol and diesel cars, plus conventional hybrids, to change hands on the used market after 2030.
Best electric cars to buy 2020
To help facilitate the transition from fossil-fuel cars, £1.3 billion is being invested in EV chargepoints for homes, streets and motorways across England. A further £582 million is being set aside for grants to help people into EVs and PHEVs. The Government is also investing £500 million in battery development and mass production, while £525 million is earmarked for the nuclear power plants, partly to help meet the demand for electricity the growing number of EVs will bring.
Announcing what amounts to the biggest shake-up for the motorists in recent generations, Prime Minister Boris Johnson said: "Although this year has taken a very different path to the one we expected, I haven't lost sight of our ambitious plans to level up across the country. My Ten Point Plan will create, support and protect hundreds of thousands of green jobs, whilst making strides towards net zero by 2050.
He added: "Our green industrial revolution will be powered by the wind turbines of Scotland and the North East, propelled by the electric vehicles made in the Midlands and advanced by the latest technologies developed in Wales, so we can look ahead to a more prosperous, greener future."
Buyers are undoubtedly turning to alternatively fuelled cars in great numbers, with 12.1 per cent of new registrations being EVs and PHEVs in November 2020. Nonetheless, the Society of Motor Manufacturers and Traders previously called an acceleration of the 2040 ban "extremely concerning", adding that "with current demand for this still expensive technology still just a fraction of sales, it's clear that accelerating an already very challenging ambition will take more than industry investment."
A ban on the sale of new petrol and diesel cars was first announced by then-environment secretary, Michael Gove, in 2017. Back then, the date was set for 2040 and, after several clarifications, it emerged any new car with any kind of internal combustion engine would be banned from sale by that date.
The shifting sands of future policy saw a consultation launched earlier this year to investigate if a ban in "2035, or earlier if a faster transition appears feasible" should be introduced, with hybrids now included in the proposals. Both 2035 and an earlier date have now clearly been deemed "feasible" by the Government.
There are approximately 31.8 million cars on the road in the UK, based on 2019 data. Of these, roughly 18.8 million run on petrol, around 12.3 million on diesel, and 513,000 are conventional hybrids. Pure EVs accounted for 89,500 of these cars at the end of last year, although that number has now roughly doubled. Last year's sales figures saw 2.3 million cars sold. Of these, 6.3 per cent were pure EVs or plug-in hybrids.
The ban on petrol and diesel cars is part of a wider £12 billion 'Green Industrial Revolution' that the Government hopes will create 250,000 jobs as the country invests more in battery technology, carbon capture, and green energy. The UK's "industrial heartlands, including in the North East, Yorkshire and the Humber, West Midlands, Scotland and Wales", will be key to the coming changes, with 50,000 jobs, and £1 billion of investment in "areas such as the Humber, Teesside, Merseyside, Grangemouth and Port Talbot" alone.
Your petrol and diesel ban questions answered
Can I still drive a petrol and diesel car or hybrid after 2030, and my PHEV after 2035?
Yes. The bans on these dates only apply to sales of new cars, and there are no current plans to outlaw the use or sale of second-hand cars based on these criteria.
Electric cars are still too expensive, though. Will anything be done to bring prices down?
Currently, Electric cars are significantly more expensive than conventional ones, but the difference is narrowing – although it can still be difficult for manufacturers to turn a profit on some EVs. Looking forwards to the next decade, it's possible that increased manufacturing volumes will see this improve, while a £582 million Government fund should secure the current £3,000 plug-in car grant for some time, or even make it more generous.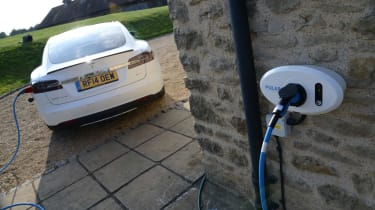 I don't have off-street parking. How will I charge an electric car?
A number of solutions exist or are in development for this. Chargers that pop out from the kerb and lamp post chargers are two such options. Furthermore, as the number of electric vehicles in the country increases, so to will charging stations. Expect these to become more commonplace at supermarkets, pubs and restaurants, cinemas, leisure centres, and other locations over the next decade.
A change of mindset will also be required, with EV users highlighting the approach people take to charging their smartphones as being similar to topping up EVs: rather than always doing big overnight charges, for example, regular top-ups will keep people's cars moving.
I cover above average mileages. Will my journeys take longer?
The average UK motorist drives around 21 miles a day, but many people do more. EV ranges are commonly increasing, however, with 200 miles from a single charge a realistic figure for many electric cars. Journeys of such length would typically bring with them pit-stops at motorway services, where fast charging can add a meaningful amount of range in as little as 30 minutes, and a £1.3 billion fund helping make such chargers more plentiful.
I'm a van driver. How will this affect me?
Vans, also known as light commercial vehicles, are also affected by the 2030 and 2035 bans. Just as EV technology has developed rapidly for cars, so has it for vans. The new Ford E-Transit, for example, has a range of 217 miles, the same cargo capacity as its diesel counterpart, and is due for release in 2022. Expect more such vehicles over the next decade and, while electric vans are likely to be more expensive to buy than diesel models, running costs can be lower thanks to the lack of engines to service, and diesel tanks to fill up.
Best electric vans 2020
What about National Grid? Can the UK's electricity supply cope with all these extra EVs?
Indications are that this will not be a problem. There are around 30 million petrol and diesel cars in the UK, but these will not be replaced overnight, and the phase-in of EVs will be gradual. Assuming new-car sales figures continue at their current pace of roughly two million a year, it'll be 15 years before the UK's petrol and diesel cars are replaced.
National Grid has previously stated that "enough capacity exists" for the transition to EVs, while its modelling predicts that even if all the UK's cars became electric overnight, demand would only increase by 10 per cent.
Furthermore, smart charging, where EVs communicate with the electricity network and vice versa, will see charging take place during times of off-peak demand for many drivers. Energy firms are trying to get the right, however, to switch off charging EVs if the network can't cope.
What about mining materials such as cobalt and lithium? Aren't there environmental concerns and worries over working conditions related to battery materials?
Yes, there are. An Auto Express investigation from 2018 revealed a number of manufacturers make cars with batteries containing cobalt from the Democratic Republic of Congo, a country where unlicensed mines and child workers both exist.
Manufacturers are working to tackle this issue, though, with Volvo using blockchain technology to track the provenance of battery materials, and Tesla greatly reducing the amount of cobalt in its batteries, for example.
What kind of car should you buy today? We examine the petrol, diesel, electric and hybrid options here…
Source: Read Full Article