New overhead gantry design for UK motorways unveiled
Useful Studio wins a National Highways competition to design the next generation of motorway overhead gantry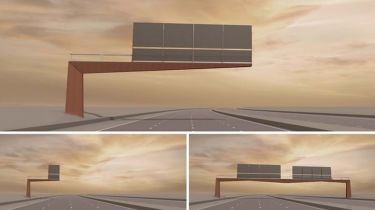 The design for the next generation of motorway overhead gantry has been unveiled and can be expected to appear on motorways across the country in around two years' time.
A competition held jointly by National Highways and the Royal Institute of British Architects attracted 32 entries. The proposed gantries were expected to meet a series of design principles, such as demonstrating sensitivity to their surroundings, lacking any unnecessary clutter and being made from sustainable materials.
Smart motorways suffer 'unplanned outage'
The winner was Useful Studio, whose design impressed the judges by looking streamlined and modern. It's environmentally friendly too, because it requires less steel in its construction. The steel that is used is also pre-weathered, rather than painted, which should mean lower maintenance requirements.
Entrants were not expected to consider security as part of the brief, but Useful Studio's concept also stood out for being more resilient to trespassers – National Highways says its access point is concealed, meaning it's harder to access without authorisation.
Other entries were commended for including innovative ideas, such as wood composite materials and futuristic LED panels. Some entries even looked into the question removing gantries altogether and replacing them with in-car displays.
Duncan Smith, executive director for operations at National Highways, said: "This is a great opportunity for us to develop a more streamlined, elegant, and consistent visual appearance for roadside gantries to enhance drivers' experience when driving on England's motorways and major A-roads.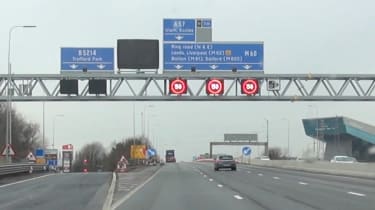 "Existing designs tend to emphasise function over form; our challenge is to create innovative structures that can accommodate the required signage and equipment that are more sympathetic to the environment.
"In selecting Useful Studio as the winner, the judging panel admired the simplicity and elegance of the pared-back design approach, and the opportunities it presented in terms of a resource efficient, standardised, coherent suite of gantry structures that would be potentially sympathetic to a broad range of settings and contexts."
Are you a fan of the new gantry design? Let us know in the comments section below…
Source: Read Full Article