New Lamborghini Urus hybrid spotted ahead of 2024 launch
The Urus super SUV will gain a plug-in hybrid powertrain to boost efficiency and power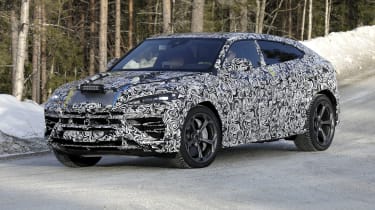 Lamborghini has been spotted testing a new plug-in hybrid version of its popular Urus SUV. We expect the new powertrain to be revealed towards the end of this year, ready to hit showrooms in 2024. 
The plug-in hybrid system on the Urus won't be entirely new. It'll be a variation of one that's found in the Porsche Panamera Turbo S E-Hybrid and soon to feature in the new Bentley Flying Spur. 
Top 10 best hybrid SUVs to buy 2023
In the Porsche, it's a 4.0-litre, twin-turbocharged V8 mated to 17.9kWh battery for a combined total output of 690bhp. In comparison, the newly facelifted Urus produces 657bhp so the PHEV model would represent a healthy step up in power. 
The battery in the Porsche was updated in 2020 to increase electric-only running to a 31-mile range. The extra mass of the Urus SUV will see this decrease, if Lamborghini doesn't upgrade the battery capacity further. Charging time for the Urus PHEV should take around three hours from a 7.2kW charger.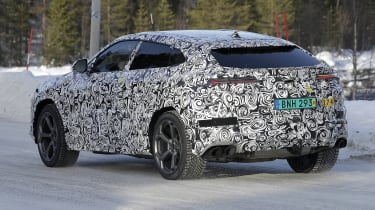 As for the test car in our spy shots, we can already see it'll receive a bespoke front and rear bumper to the S and Performante. There's still a quad-exhaust tip set-up like the current Urus models and plenty of aggressively angular design touches to differentiate this from other VW Group SUVs that sit on the same platform – like the Porsche Cayenne, Bentley Bentayga and Audi Q8. 
The new Urus plug-in hybrid powertrain should also feature in the replacement for the outgoing Lamborghini Huracan supercar, due in 2024. The electrification of Lamborghini will see the firm's first fully-electric car hit the road in 2028, a large SUV destined to replace the current Urus. 
Now read our review of the Lamborghini Urus S…
Source: Read Full Article