New Ford Puma EV on the way for 2024
The new Ford Puma EV will share elements with the brand's e-vans, and our exclusive image previews how it could look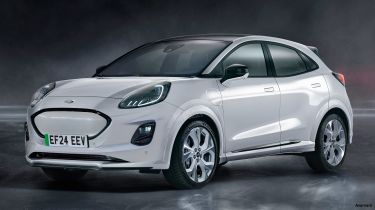 Ford's upcoming Puma EV will arrive in 2024 as the firm's smallest model, following the Fiesta being cut from the lineup in 2023. The pure-electric Puma is part of Ford's 'Model e' electrification plan, which also includes two larger EV SUV models and four new electric vans.
Auto Express spoke to Tim Slatter, chairman of Ford UK, who said the "Puma EV will be based on the current Puma's success and will continue that car's themes and attributes". Slatter also said the Puma EV will sit on a dedicated electric platform, sharing underpinnings with the electric Ford Transit Courier, retaining the Global-B platform of the petrol-powered Puma. 
New Ford electric crossover to spearhead brand's EV offensive
Ford has already released a teaser image of the Puma EV, and our exclusive render previews the design in full. The electric variant won't be given a drastic restyle, retaining the standard car's curvy crossover body shape, high-set headlights and sloping rear end. There will be numerous EV-specific tweaks, however, such as a closed-off front grille to improve aero efficiency, a new LED running light design and a slightly cleaner lower front bumper.
The electric Puma will be built alongside Ford's upcoming electric commercial vehicles at Ford's Craiova factory in Romania. The brand's other new electric SUVs – a mid-sized model and a sportier crossover – are set to be produced at Ford's Cologne plant, which is being converted to an EV manufacturing facility thanks to a £1.5 billion investment. Unlike the Puma, these will adopt Volkswagen's MEB electric architecture as part of a technical partnership between the two brands.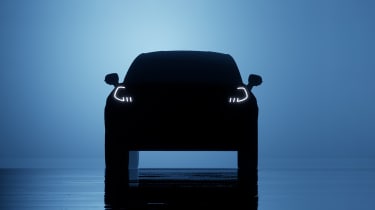 There's no word on battery size for the electric Puma, but we expect a range of over 200 miles, allowing it to compete with crossover rivals such as the Kia Soul EV and Peugeot e-2008. The electric powertrain will be produced at Ford Halewood plant in Liverpool – which received a £380 million investment in December 2022. 
The Puma was Ford's eighth best-selling car in the UK in 2021, easily eclipsing the Fiesta, which dropped out of the top ten altogether. The Vauxhall Corsa became Britain's best-selling car thanks in part to its electric Corsa-e derivative, although any potential to create an electric Fiesta rival were canned as Ford announced it will axe its iconic supermini in 2023. Ford says the Puma EV will be the smallest vehicle they'll sell when it launches in 2024. 
Click here to read our list of the best electric SUVs on sale right now…
Source: Read Full Article