New 2024 Lexus LBX small SUV all set for reveal
Lexus gives us a glimpse of its upcoming entry-level crossover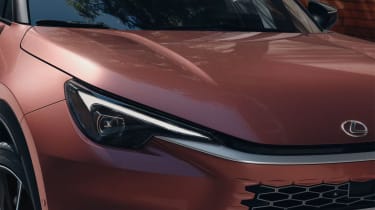 A new Lexus is coming and it'll be called the LBX. We expect it to feature hybrid petrol power and thanks to a brief online video we now have our first sighting of the car's design. The video confirms an official reveal for the LBX on June 5 
Details on the Lexus LBX are scarce, but the name itself reveals some of LBX's identity. The lack of 'Z' in the name suggests it won't be fully-electric (unlike the new RZ) and the 'X' is reserved for SUVs in Lexus nomenclature. We've not seen 'LB' on a Lexus before, although this could reference the car's 'B-segment' size. 
If that's the case, it's likely the LBX will share plenty of its mechanicals with the Yaris Cross from parent company Toyota. Sitting on Toyota's TNGA-B platform, we should see the LBX utilise a 1.5-litre three-cylinder petrol engine, small electric motor and a CVT automatic transmission.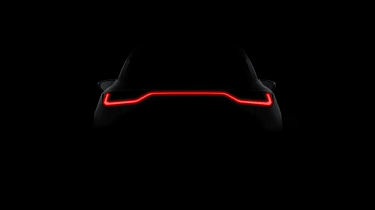 The LBX wasn't previewed by the 16 concept cars Toyota and Lexus unveiled in 2021 and we haven't seen much of the car's exterior during development, we can see from the teaser video that it'll adopt a similar grille pattern to the one on the new Lexus RX and headlights that flow into a trim piece that'll extend across the front. At the rear there's a full-width lightbar.
The teaser video was posted online by Lexus UK and Lexus has since confirmed the small SUV will come to the UK market. The LBX will be Lexus' entry-level model when it goes on sale and given that the premium B-segment SUV market is rather small it'll probably challenge the high-spec versions of models like the Volkswagen T-Cross and Honda HR-V.
Now read our top 10 best small SUVs and crossover cars to buy in 2023…
Source: Read Full Article