Munich Motor Show 2021: preview
All the cars and announcements we expect to see and hear at the Munich IAA Mobility show on September 6 2021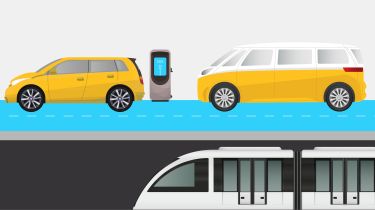 The first Munich Motor Show will begin this September with a press day on September 6 and doors opening to the public the following day. Officially, the Munich Motor Show is called IAA Mobility and It spreads across the city, with a traditional motor show space as well as displays in the city centre and even a test track that links the two main locations.
The motor show will host the reveals of several new models, and you can read about all the most important ones below in our A to Z list of the car makers and what they're going to bring to the show. 
We already know that Audi, BMW, Cupra, Dacia, Ford, Hyundai, Mercedes, MINI, Polestar, Porsche, Renault, Rolls-Royce, smart and Volkswagen will be in attendance, though only a handful of these car makers have announced what they will be showing. Notably, Stellantis brands including Vauxhall, Peugeot, Citroen and Fiat won't be attending the show.
Best cars of the 2019 Frankfurt Motor Show
The Munich Motor Show, which replaces the traditional Frankfurt Motor Show this year, will be built around the Summit area, a typical motor show space with new products and unveilings. This is where our reporters will chat to industry bosses and get our famous scoops and exclusive news stories.
Then there's the Blue Lane, a test track that runs from the conference centre to the city centre, where visitors can try out new products such as cars and bicycles – since this motor show is focused on all forms of mobility and not just cars.
Then there's the Open Space in the city centre, where visitors to Munich will be able to see the new cars and other transport, plus there will be entertainment and other events.
Munich Motor Show 2021: A to Z
Audi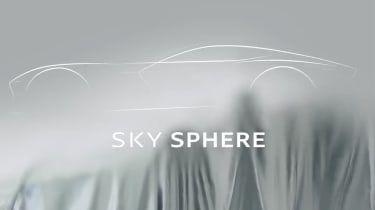 Audi will show a trio of 'Spheres' concept cars at the motor show, including a sports car, a luxury car and an SUV.
The sports car is called the 'Sky Sphere' and a teaser shows a line sketch of a car with a long bonnet and low roofline. Next is the luxury car called the 'Grand Sphere' which was also teased with a line drawing showing a model with a long and sweeping roofline, large wheel arches and a high shoulder line.
The 'Urban Sphere' will complete the line-up, and the sketch here shows an SUV with an almost Peugeot 5008-like side profile with a very flat front.
BMW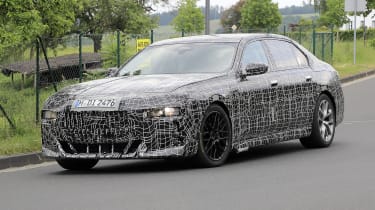 It's rumoured that BMW will launch its new 7 Series luxury saloon at the motor show this year, potentially in the form of a concept car. It'll show the transition from combustion power to the future of electric luxury cars on a new platform designed to support that.
Dacia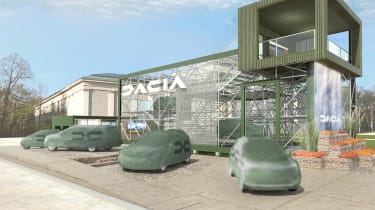 Budget car maker Dacia will show a new seven-seat MPV called the Lodgy at the show. It's been confirmed to be coming to the UK, despite this model having been previously only available in other markets. 
It'll use the same architecture as the new Sandero and Sandero Stepway, but it'll be larger to accommodate the extra passenger seats inside. We expect it to use the same engines as well, including a small petrol and probably the LPG-equipped Bi-Fuel model as well.
Renault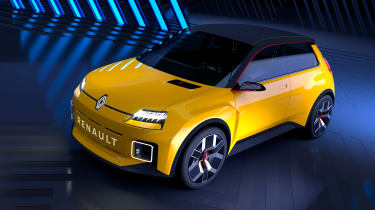 Renault has a strong line-up at the Munich show, starting with the new Megane E-Tech electric car. It's a fully electric version of the popular family car and will rival the Volkswagen ID.3. 
The Renault 5 electric car prototype we've already seen will also make an appearance on the show stand, as well as some classic Renault 5 models to compare it to. Plug-in hybrid Megane models will also appear.
Finally there will be vehicles from the new Mobilize brand, which Renault is using to show its planned range of urban vehicles, likely to be called Duo, Bento, Limo and Hippo. This service looks like it will produce a successor to the oddball Twizy, but with a more modern sales policy with bills based on time spent in the car and paid by smartphone.
What do you think will be the star of the show in Munich? Let us know in the comments…
Source: Read Full Article