More traffic cops and better driving standards needed, motorists say
Only 13 per cent of people think the UK has good driving standards, survey reveals, with extra policing and harsher penalties wanted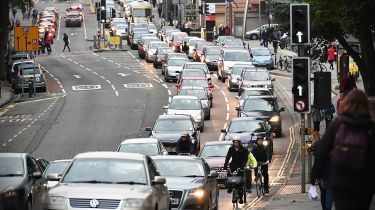 Motorists are dissatisfied with driving standards on UK roads, a new survey has shown, with calls for more police, harsher penalties and less speeding.
The Project Edward Driving Habits and Attitudes survey received responses from 508 readers of Autovia publications Auto Express, CarBuyer and DrivingElectric. It revealed that only 12.99 per cent believe the UK has good driving standards – 55.31 per cent think they're average and 31.69 per cent said poor.
Exclusive: more than 280,000 speeding fines cancelled in 2021
Drivers believe the presence of more police traffic officers would make the biggest difference to UK road casualties, followed by harsher penalties for road offences and less speeding.
Poor lane discipline is the driving habit that motorists find most annoying, the survey also showed, while tailgating, mobile phone use and failing to indicate are also irritating to other road users.
Worryingly, 32.48 per cent of drivers haven't looked at the Highway Code for more than five years – despite recent revisions including an updated hierarchy of road users and rules prioritising pedestrians and cyclists. A further 30.71 per cent have revised their knowledge in the last year, however.
Some 48.03 per cent of drivers have not completed any additional driver training since passing their practical test, although 31.89 per cent did claim they'd received extra training through work and 21.06 per cent have gone on to take an advanced driving test.
Nevertheless, the vast majority of drivers are either reasonably or completely confident they would pass their driving test if they had to re-sit it today.
Concerns over the driving standards of others do seem to be having an effect, though. Some 37.01 per cent of drivers now have a dash cam in their car, while a further 18.31 per cent are considering buying one. And even though 44.69 per cent don't own a dash cam, 74.80 per cent think they're a good idea.
Are you dissatisfied with driving standards on UK roads? Let us know in the comments section…
Source: Read Full Article