Mitsubishi withdraws from talks with SsangYong
The negotiations could have resulted in SsangYong taking control of Mitsubishi's UK operations – but the latter firm has pulled out of the deal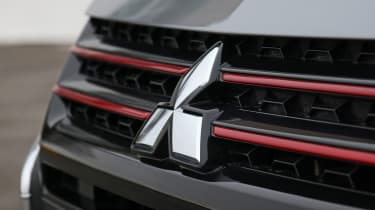 SsangYong has confirmed that Mitsubishi has withdrawn from talks about the acquisition of its UK operations. For the last three months, discussions have been ongoing between the Japanese brand and Bassadone Automotive Group – parent company and distributor for SsangYong.
A spokesman for Mitsubishi said: "Although there has been dialogue with interested parties regarding aspects of the Mitsubishi Motors in the UK business, the decision has now been made not to progress these conversations further.
Renault and Nissan suffer heavy losses in 2020
"In the coming months Mitsubishi Motors in the UK will begin its transition into an aftersales business, backed by its majority shareholder Mitsubishi Corporation and Mitsubishi Motors Corporation, to ensure the 350,000 Mitsubishi drivers on UK roads have full support in terms of parts, accessories, maintenance, warranty, recalls and repairs well into the future."
The news comes after Mitsubishi announced in July that it would be leaving the UK and European markets, taking any plans to introduce its next-generation models with it. It was hoped that these negotiations would have resulted in the Japanese brand maintaining its operations in the UK and bringing future models here with the assistance of SsangYong.
Behind the talks were Nick Laird, CEO of Bassadone Automotive Group, and Jim Tyrell, former Mitsubishi UK boss and now chairman of SsangYong GB. Laird commented: "The news is clearly disappointing – however, we wish Mitsubishi all the best for the future."
Despite this, Mitsubishi will retain its UK operations for the next decade or so, to help maintain the cars it already has on British roads. The Japanese brand's dealer network will remain mostly intact until its residual stock levels have been depleted – and its service and parts points will remain open for the foreseeable future.
Mitsubishi isn't the only car company having a tough 2020. Check out the full story on Renault and Nissan's struggles here…
Source: Read Full Article