Mazda's Turbo 2.5-Liter 4-Cylinder: Great or Not So Great? Depends on the Car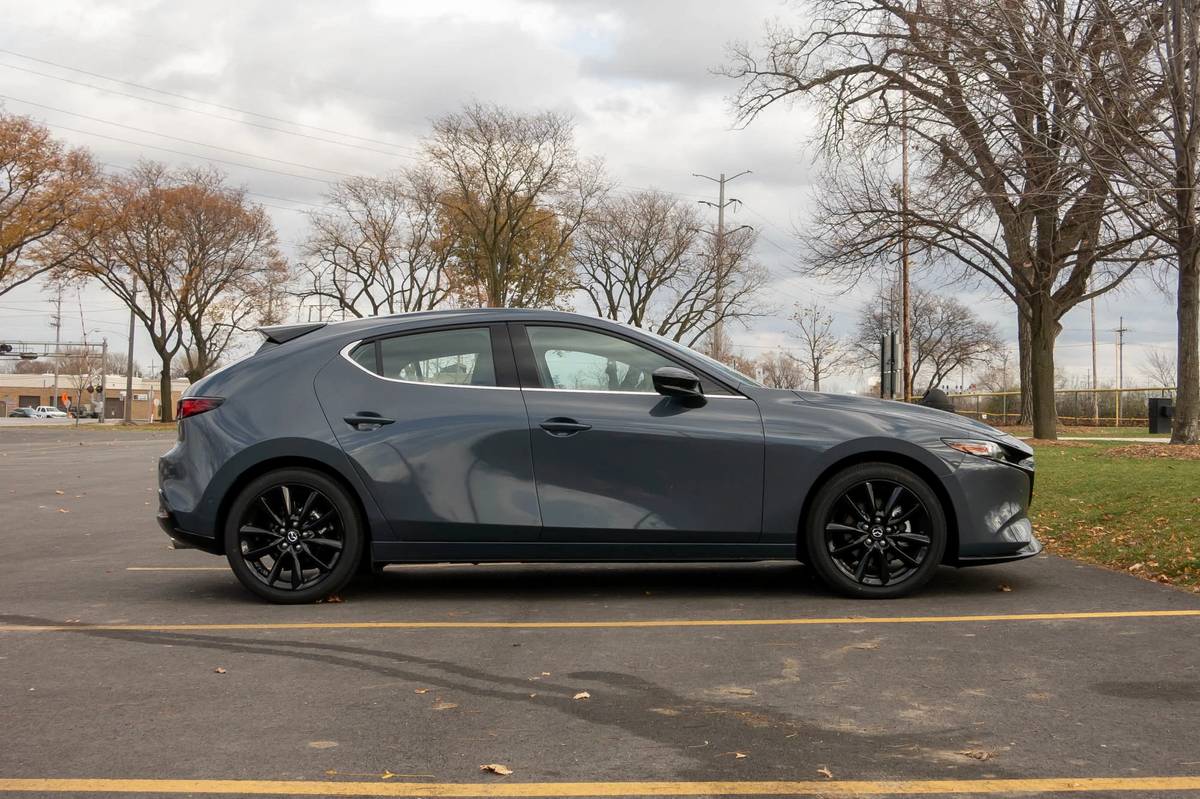 The current cream of Mazda's engine crop is the turbocharged 2.5-liter four-cylinder available in nearly every vehicle Mazda makes and standard in one, the CX-9. In fact, the only places you might not find a factory-installed 2.5-liter turbo are under the hoods of the CX-3 subcompact SUV and MX-5 Miata sports car.
Related: 2021 Mazda6: 6 Things We Like and 3 Things We Don't
The specs might sound familiar since we rattle them off almost every time we talk about a Mazda product: Using 93-octane gas, the turbo 2.5-liter produces 250 horsepower and 320 pounds-feet of torque; use 87-octane fuel and those numbers drop to 227 hp and 310 pounds-feet. It's always paired to a six-speed automatic transmission. 
Using the same engine in so many different vehicles will obviously produce different results. Here's our take on where the engine is the best fit at delivering a performance upgrade 
Where It's Not as Good (But Not Bad)
Mazda CX-9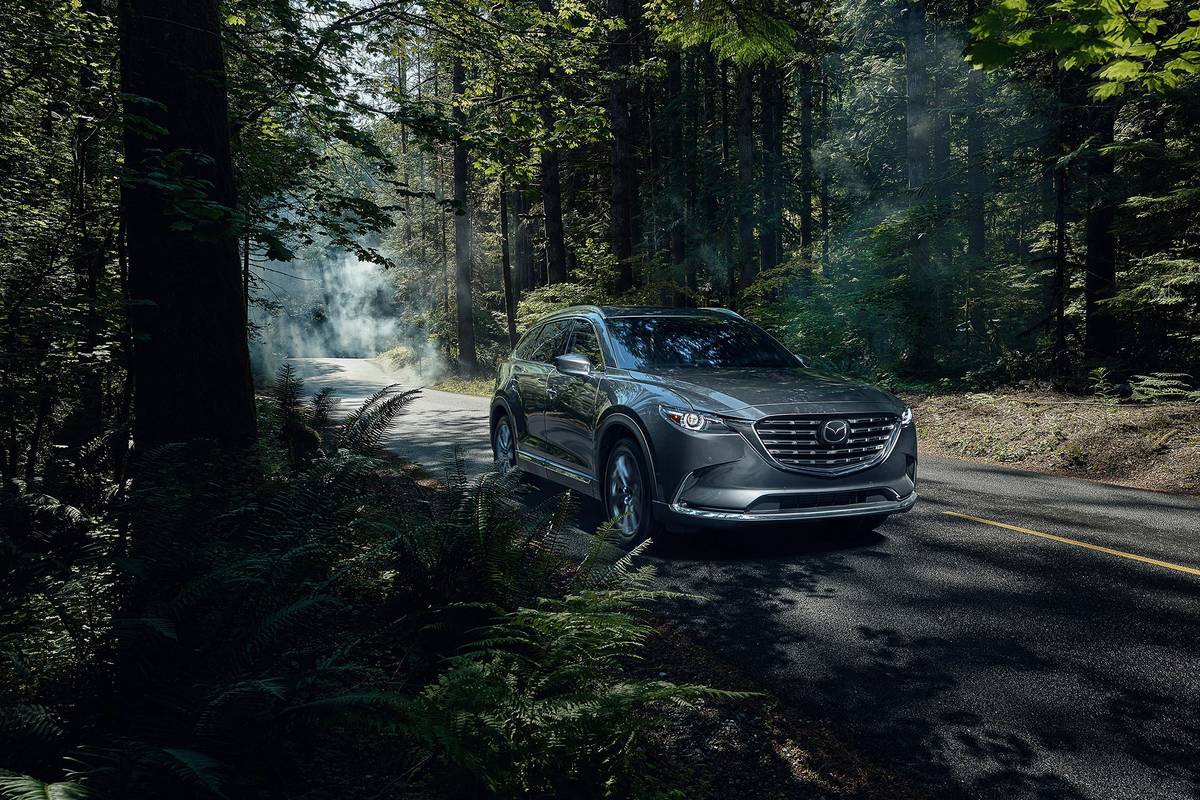 Unsurprisingly, the heaviest Mazda is the worst at making use of the engine's power, at least relative to the rest of the lineup. That's a key point, because compared with non-Mazda competitors, the turbo four actually holds its own against larger V-6s while offering improved fuel economy in some cases. The same can be said for the CX-9's driving dynamics, which are among the best in its class. Compared with other Mazdas using it, however, the CX-9 just doesn't have the same performance or fun factor.
Mazda CX-5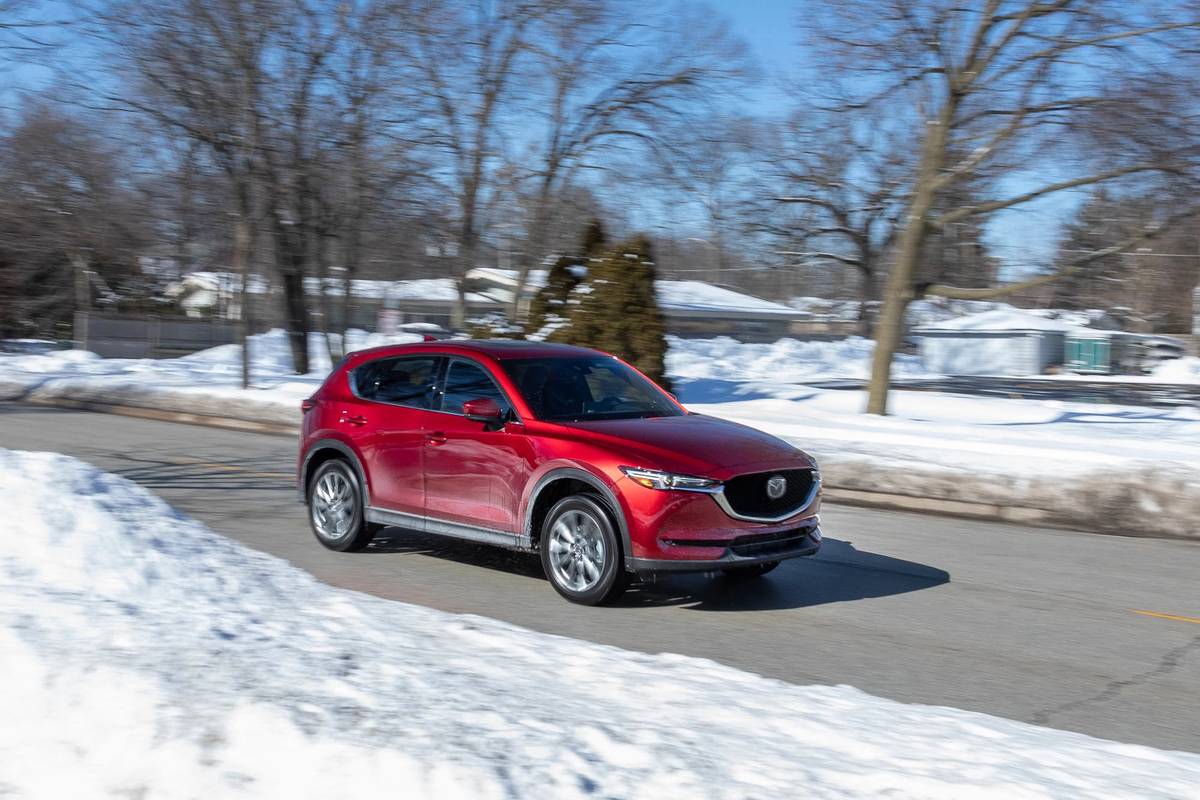 Putting the turbo 2.5-liter under the hood of a compact SUV instead of a three-row ups the performance simply by reducing the amount of heft the engine has to hustle. The CX-5 misses out on some of the dynamic fun of other Mazdas on the list because it's an SUV, but if you're looking for a fun-to-drive compact SUV — and are willing to overlook significant flaws elsewhere — a CX-5 with the turbo four-cylinder is tough to beat.
Where It's Good
Mazda6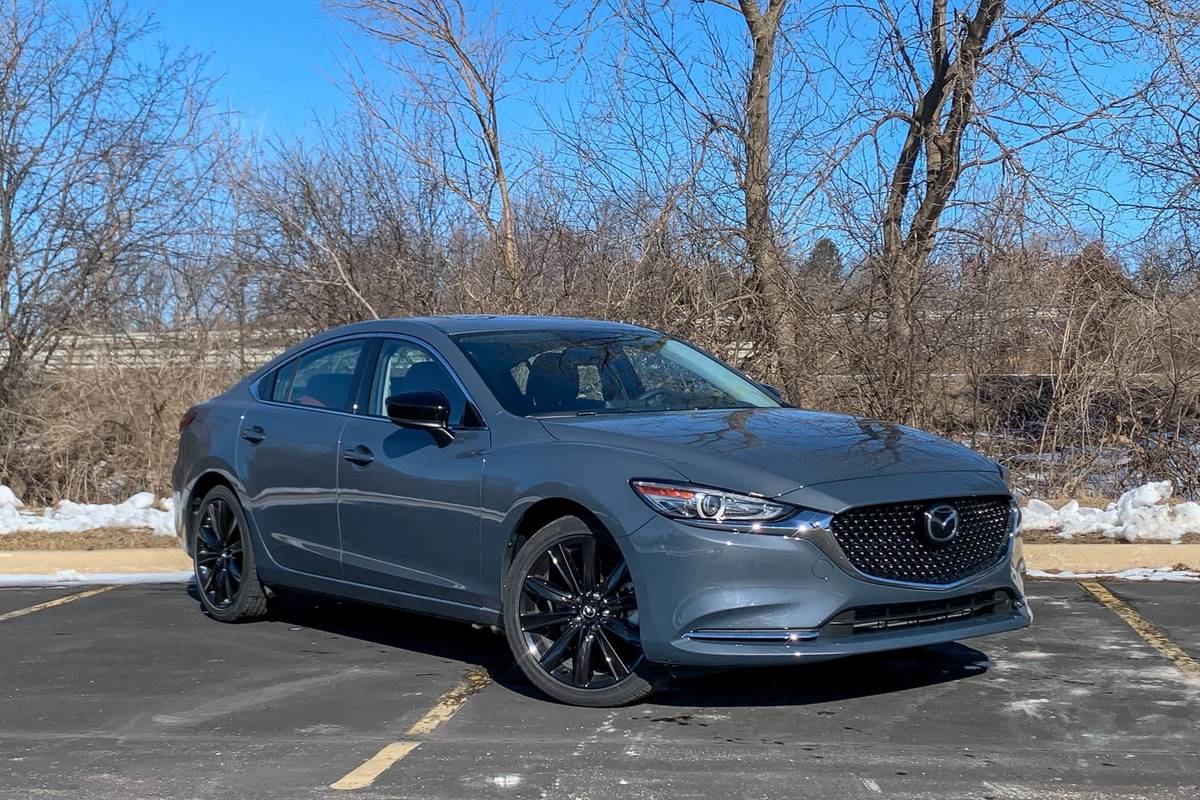 It may be surprising that another SUV doesn't take this spot, but the Mazda6 is here thanks to its slightly heftier weight compared with smaller Mazdas, and for what our reviewer found to be a brake pedal feel that is mushy and "enough to make you dial back your enthusiasm." However, we did also note that the Mazda6 with the turbo 2.5-liter more than holds its own in spirited driving against performance offerings from other manufacturers and called it "the driving enthusiast's choice in this category."
Mazda CX-30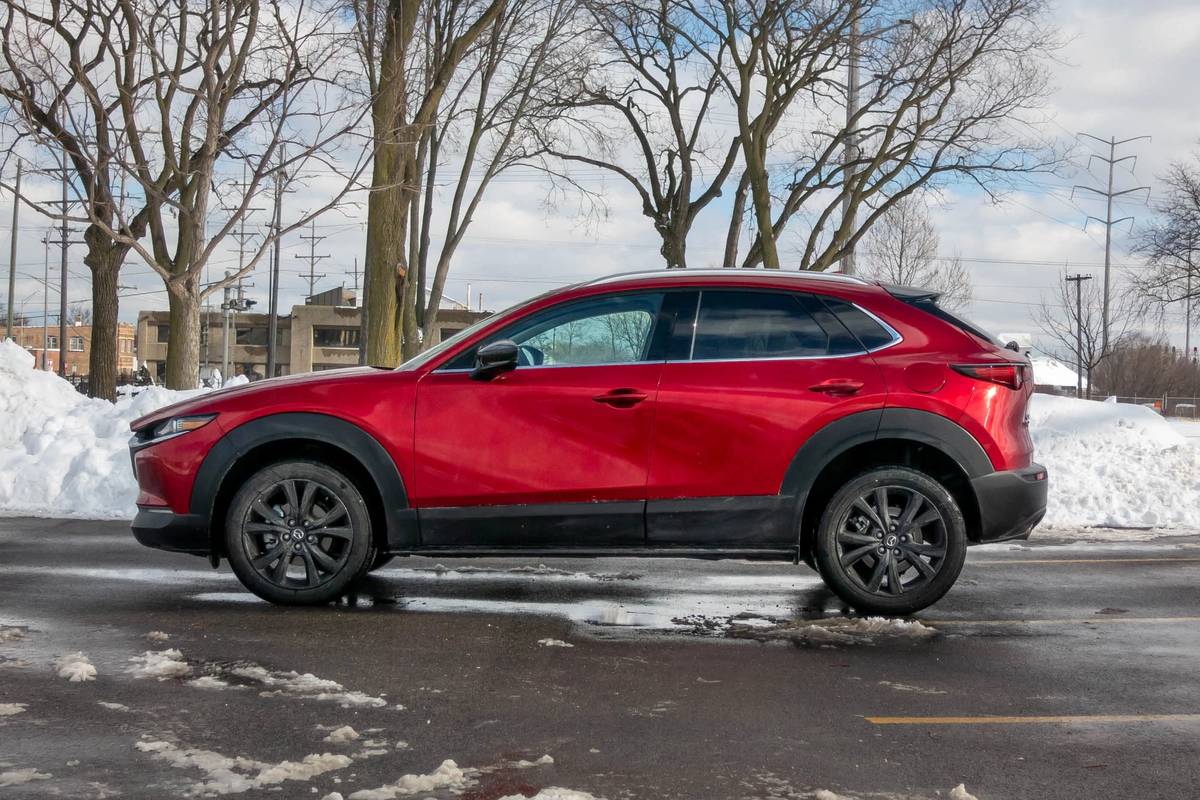 One of the best implementations of the turbo 2.5-liter, the CX-30 shares a platform with the Mazda3 compact car. The CX-30 Turbo takes full advantage of its small size and the engine's ample power, and despite being an SUV, it has light and nimble handling. As with most other Mazdas, our complaints about the CX-30 lie not with its powertrains — even the base four-cylinder is amply powered for a vehicle this size — but elsewhere, most notably its controls. If you can ignore that and want something really fun to drive with the slightly elevated seating position of an SUV, the CX-30 Turbo might be right up your alley.
Where It's Great
Mazda3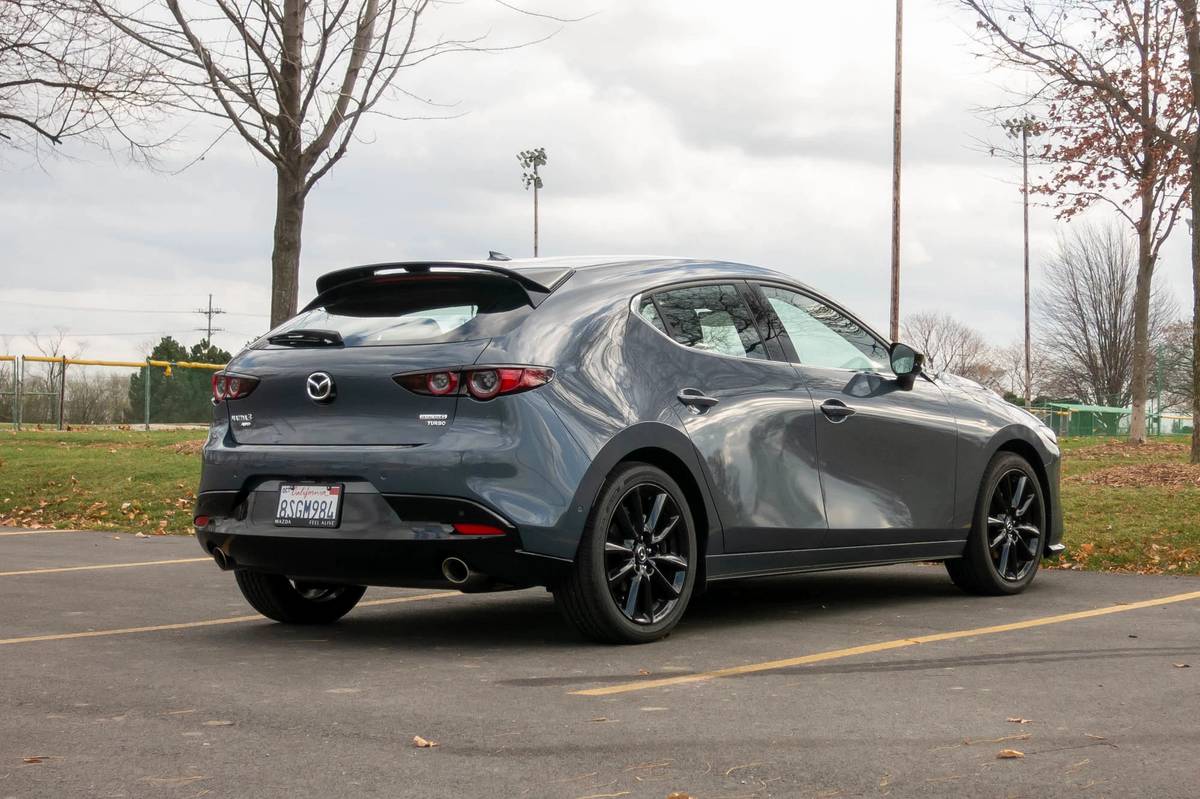 The top performer in my book, the Mazda3 turbo gets the nod over its CX-30 sibling because of its lower center of gravity and slightly more connected feeling with the pavement. Otherwise, the "little car, powerful engine" formula that succeeds so well in the CX-30 shines just as brightly here, and both the Mazda3 Turbo sedan and hatchback weigh a tad less than the CX-30 Turbo, too. While the Mazda3 isn't a true performance car like the late MazdaSpeed3 hatch, it's the closest new Mazda to a sports car with a back seat.
More From Cars.com:
Is the 2021 Mazda CX-5 a Good Car? 4 Pros and 4 Cons
2021 Mazda CX-5 Review: A Decent Compact SUV With Deal-Breaking Tech
2021 Mazda6 Carbon Edition Review: A Car for Drivers, Not Users
2021 Mazda CX-30: 4 Things We Like and 4 Things We Don't
2021 Mazda3: 4 Things We Like (and 4 We Don't)
Where It Isn't
Mazda CX-3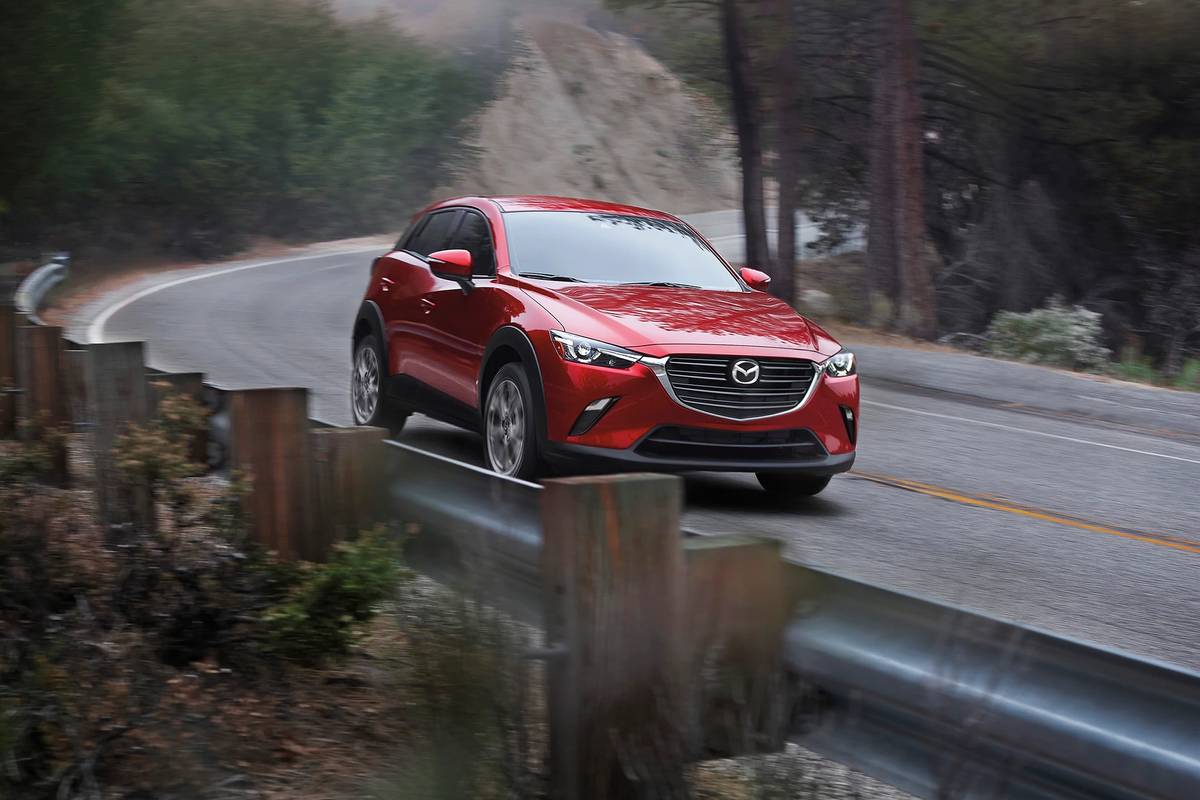 Mazda's smallest SUV, the CX-3, may not be long for North America, as the automaker has concerns it may be too small for our supersized tastes. Besides, the CX-30 will be right next to it in the showroom and offers more room and more performance — at a higher price. If Mazda really wanted to give the CX-3 a fitting send-off, tossing a turbo 2.5-liter under the hood for its last go-round would be a proper Viking funeral (assuming the engine could fit and pass crash tests, of course).
MX-5 Miata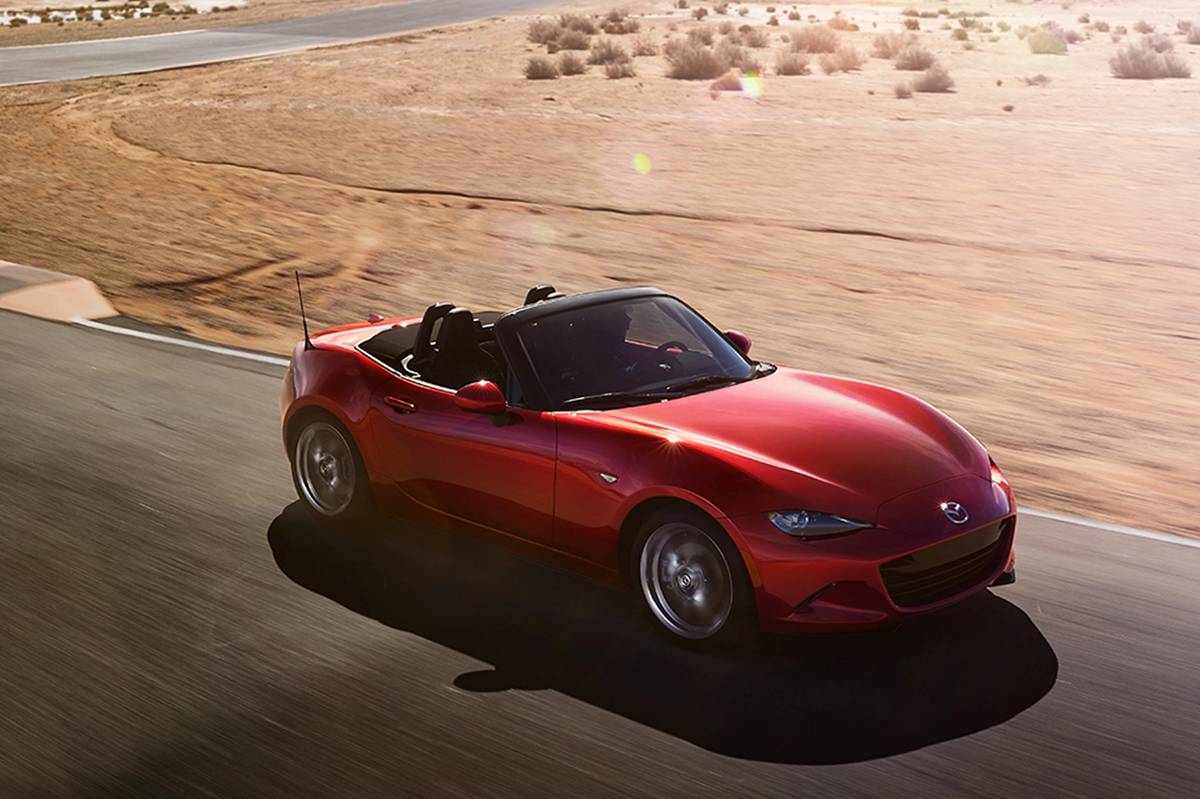 Therein lies the rub with giving the MX-5 Miata the powerplant, too. It certainly doesn't need the bigger engine to be fun to drive; it's a Miata, after all. However, numerous aftermarket suppliers and garage mad scientists have shoehorned gigantic V-8s under the hood of a succession of Miata generations. The turbo engine definitely fits — but would it meet crash-test standards? Hopefully, Mazda is willing to find out.
Related Video: 2020 Mazda CX-30: Review
Cars.com's Editorial department is your source for automotive news and reviews. In line with Cars.com's long-standing ethics policy, editors and reviewers don't accept gifts or free trips from automakers. The Editorial department is independent of Cars.com's advertising, sales and sponsored content departments.
Source: Read Full Article