Interest in electric cars spikes amid fuel panic buying
As panic buying causes petrol and diesel pumps to run dry, online interest in electric cars has seen a significant increase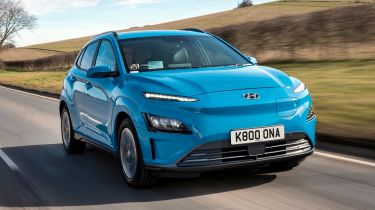 Online searches for electric cars have spiked in recent days as an HGV driver shortage compounded by panic buying has seen fuel pumps across the UK run dry.
On Monday 20 September, 21 per cent of visits to manufacturer websites saw users click on an electric car. By Wednesday, this had risen to 31 per cent and remained as high as 28 per cent on Sunday, according to automotive analytics firm Sophus3.
POLL: Have the UK's fuel supply problems made you more or less likely to consider an electric car?
Furthermore, Google Trends data analysed by Sophus3 for the same week showed a drastic rise in UK searches for the term "electric car". This data uses an index to show relative volumes of search traffic. 
On the same day, data showed a figure of 36 represented the standard number of UK searches for "electric car". This rose to 53 on Thursday, and doubled to 72 on Friday. Saturday and Sunday recorded indexes of 65 and 68 respectively, indicating searches remained at a far higher level than usual.
Even before the panic buying of petrol and diesel began, recent trends have shown a huge increase in consumer interest in EVs. New electric car registrations rose 32.2 per cent year-on-year in the UK in August, according to figures from the Society of Motor Manufacturers and Traders.
What's more, new statistics from JATO Dynamics show that electric cars outsold diesel cars in Europe last August for the first time ever. A total of 151,737 new EVs were registered – up 61 per cent year-on-year – with 10,100 fewer diesel cars being sold.
Click here for our list of the best electric cars on sale…
Source: Read Full Article