Here's How Far We Went on Electricity Alone in a BMW X3 Plug-In Hybrid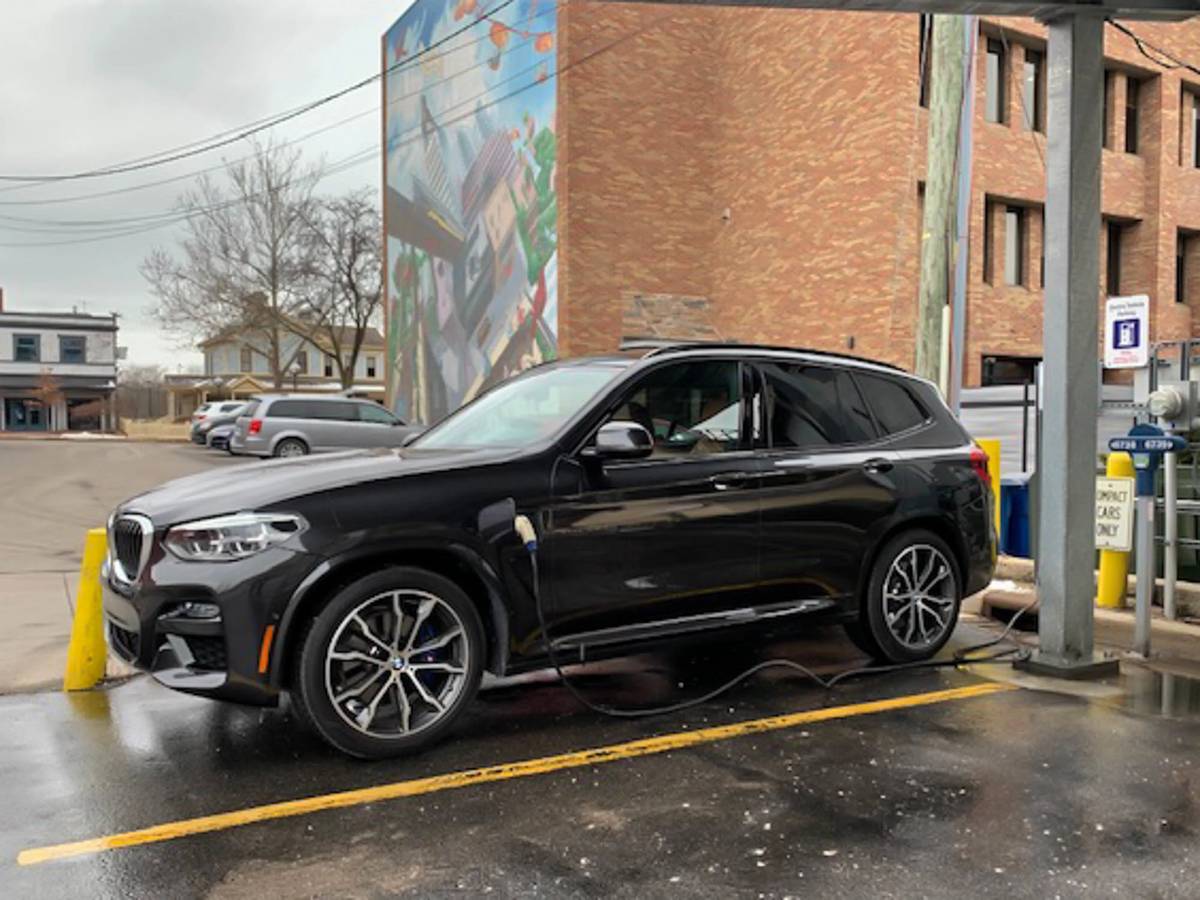 Plug-in hybrid vehicles are an increasingly unusual choice for consumers looking for something that boosts gas mileage on their daily commutes. They're somewhat imperfect in that they have two powertrains — one gas and one electric — that lend more weight, complexity and cost than a normal hybrid, which doesn't need to be plugged into a wall. But they can operate in all-electric mode for significantly longer distances than regular hybrids thanks to higher-capacity onboard batteries. Those batteries come in different capacities, enabling some PHEVs to go farther than others on electric power alone.
BMW's 2020 X3 xDrive30e plug-in hybrid is on the smaller end of that battery capacity, which makes sense given it's a modified gasoline vehicle instead of a fresh, ground-up design. So how far can it go on electric power alone? I drove one to find out.
Related: 2021 Volvo XC90 Recharge Range: Here's How Far We Went on Electricity Alone
The Ride
The model in question is the 2020 BMW X3 xDrive30e, the company's compact luxury SUV that comes in rear- or all-wheel-drive. The xDrive30e designation means that it's a plug-in hybrid (the "e") and all-wheel drive ("xDrive" in BMW lingo).
It's powered by a turbocharged four-cylinder engine that makes 181 horsepower and 258 pounds-feet of torque, combined with an integrated electric motor with 107 hp to make a combined 288 hp and 310 pounds-feet of torque. That's a decent bump from the standard 248 hp and 258 pounds-feet that the 2.0-liter engine makes in the gas-powered, four-cylinder X3 xDrive30i. Augmenting that electric motor is a 12-kilowatt-hour lithium-ion battery pack located under the rear seats that the EPA says will propel the X3 PHEV up to 18 miles on pure electric power alone. After the battery is discharged, the X3 PHEV is an EPA-rated 24 mpg combined, right between the agency's ratings on the four-cylinder X3 xDrive30 (26 mpg) and six-cylinder X3 M40i (23 mpg) for 2020.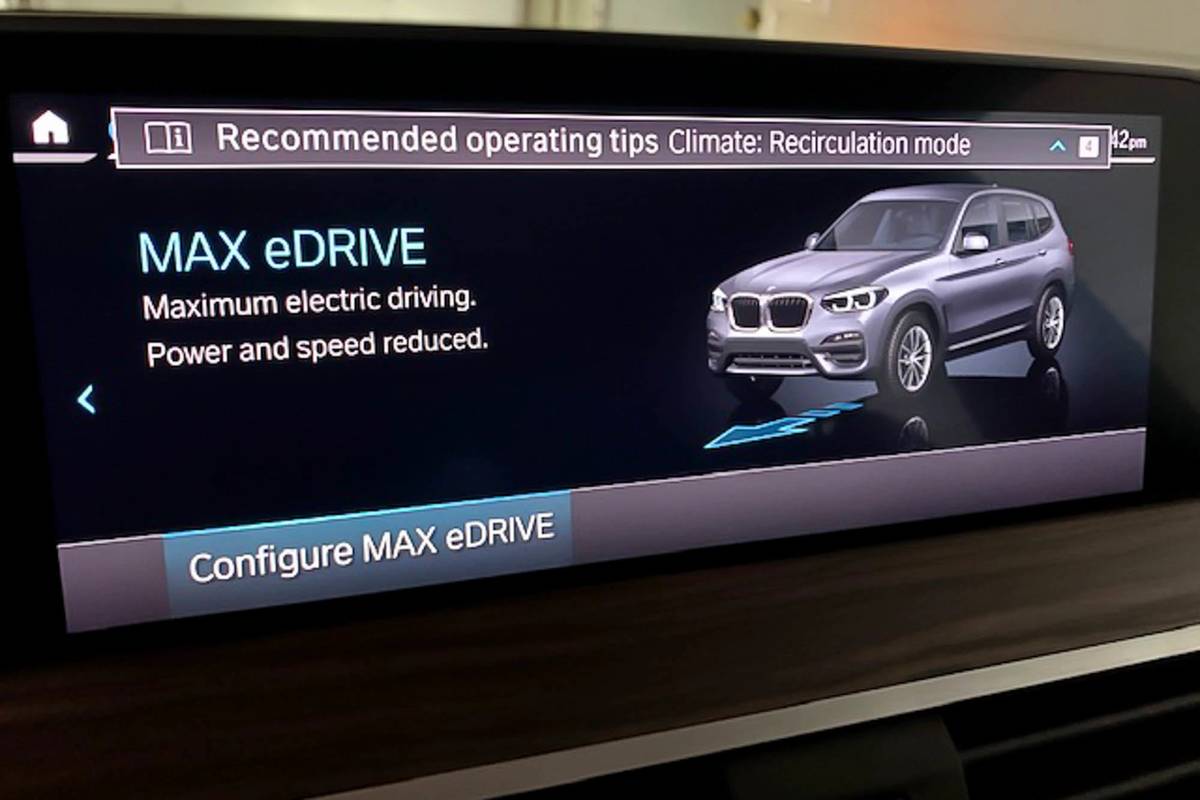 The addition of the electric propulsion system does weigh the SUV down a bit when you put it on the scales, as all that gear adds more than 400 pounds to the car's curb weight. But it doesn't impact onboard space that much, losing only 1.5 cubic feet of cargo room behind the rear seats, by BMW's accounting, due to modifications to the fuel tank and battery positioning. 
The X3 PHEV's two relevant driving modes to know about are Hybrid and Electric. In Hybrid mode, the X3 decides when to apply both aspects of the powertrain, but it caps Electric mode at 68 mph. If you select Electric mode, it keeps the vehicle in that mode until the battery is depleted, but it allows you to operate that way at up to 84 mph. Of course, if you're speeding along at 84 mph in Electric mode, you won't achieve anywhere near 18 miles of range. So how far can it go in the real world on EV power alone?
The Route
The path I take to test electric range on plug-in hybrid models doesn't vary: I go from the Cars.com Detroit Bureau office in Ann Arbor, Mich., to a fixed point in Dearborn, Mich., and back again. It's a mixed-speed route, with a combination of urban stop-and-go driving and higher-speed, multilane divided boulevards.
It's good for providing a variety of conditions, but speed limits are adhered to and acceleration and deceleration are always done at a moderate, easy pace — no stoplight drag races, and no slamming on the brakes unless it's necessary. I also keep the climate control off; that can trigger the gasoline engine in some cars, and in other models, it drops electric range by a couple of miles right off the bat. Thus, with tires filled to their manufacturer-recommended settings, off I went.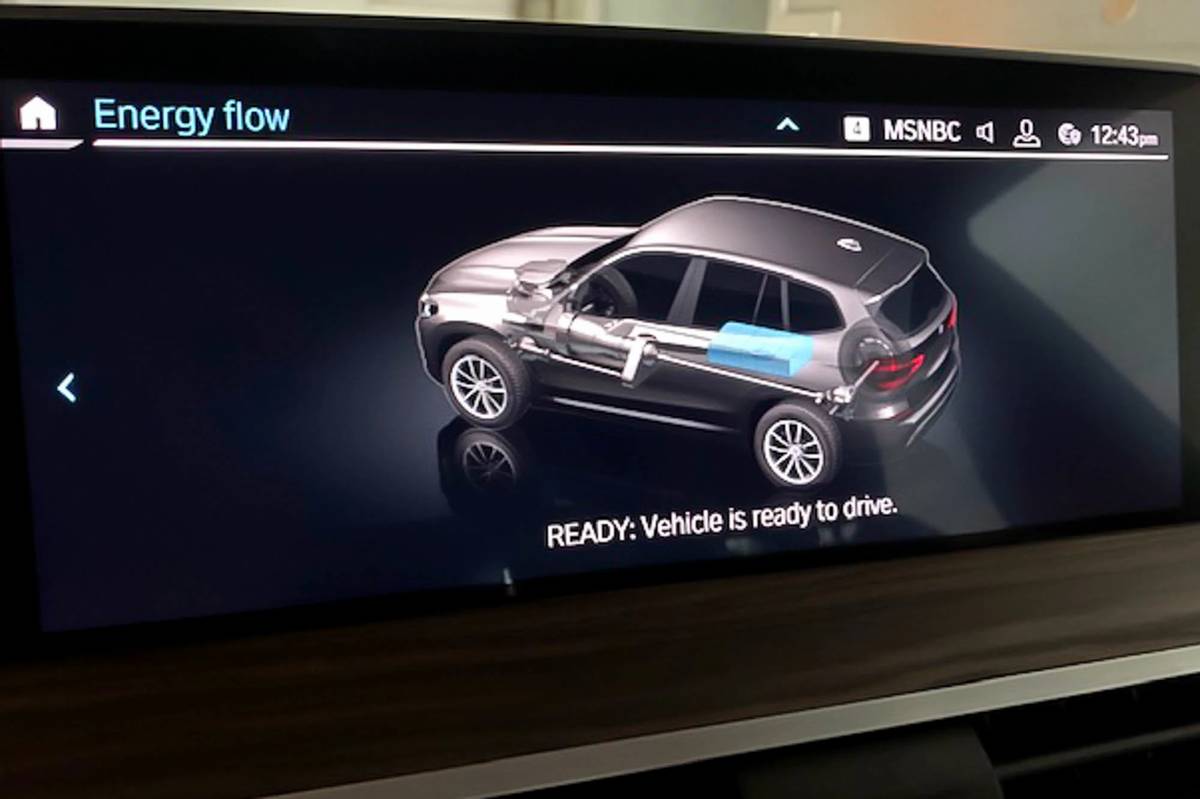 The Results
The EPA says you can get 18 miles on a fully charged 2020 BMW X3 xDrive30e before the gas engine kicks in, en route to 340 total miles before needing to refuel and recharge. Setting out from Ann Arbor, the BMW's onboard prediction read 16 miles of likely EV range before battery depletion, but I was pleasantly surprised in calm, normal driving to observe a full 24 miles in Electric mode before the gas engine kicked on. Even when the battery read empty, the SUV still went another couple miles before activating the engine. 
More From Cars.com:
BMW Charges Up Luxury Electric SUV Competition With 2022 iX
Wireless Apple CarPlay and Android Auto: Where Are They Now?
BMW Makes SiriusXM Standard on All 2021 Models
2021 BMW 4 Series Convertible Drops Its Cover, and Its (Soft) Top
2021 BMW M3 and M4: M Stands for Manual
Driving the X3 PHEV is also a little unusual, mostly because it's a hybrid vehicle that still uses a geared transmission. Most plug-in hybrids use some form of continuously variable automatic, but the X3 PHEV still uses a traditional eight-speed automatic. That makes for some interesting sensations when accelerating, as it behaves very differently than most other electrified vehicles. Those typically have a smooth, seamless rush of power, but the X3 PHEV feels more like a conventional vehicle. It's certainly quick when called upon, but it's just as happy trundling around town silently on electrical power. It handles well enough, but the extra weight definitely makes itself known. 
The price for this level of efficiency — which might be greater in reality than on paper, at least when driven properly — clocked in at a none-too-cheap $65,020, including the destination fee, for the example I tested. The X3 PHEV's base price is just a tick under $50,000 for the 2020 model year. Like all plug-in hybrids, the extra cost over a standard four-cylinder X3 makes choosing one to save money in the long run a spurious idea: There's a $6,600 price difference between a conventional rear-wheel-drive X3 ($4,600 if you start with an AWD version) and the PHEV model, though federal tax credits for the SUV — good for a maximum $5,836 — remove a great deal of this. If you lease your X3 however, it's unclear what portion of that credit would be applied toward your cash outlay, either up front or monthly.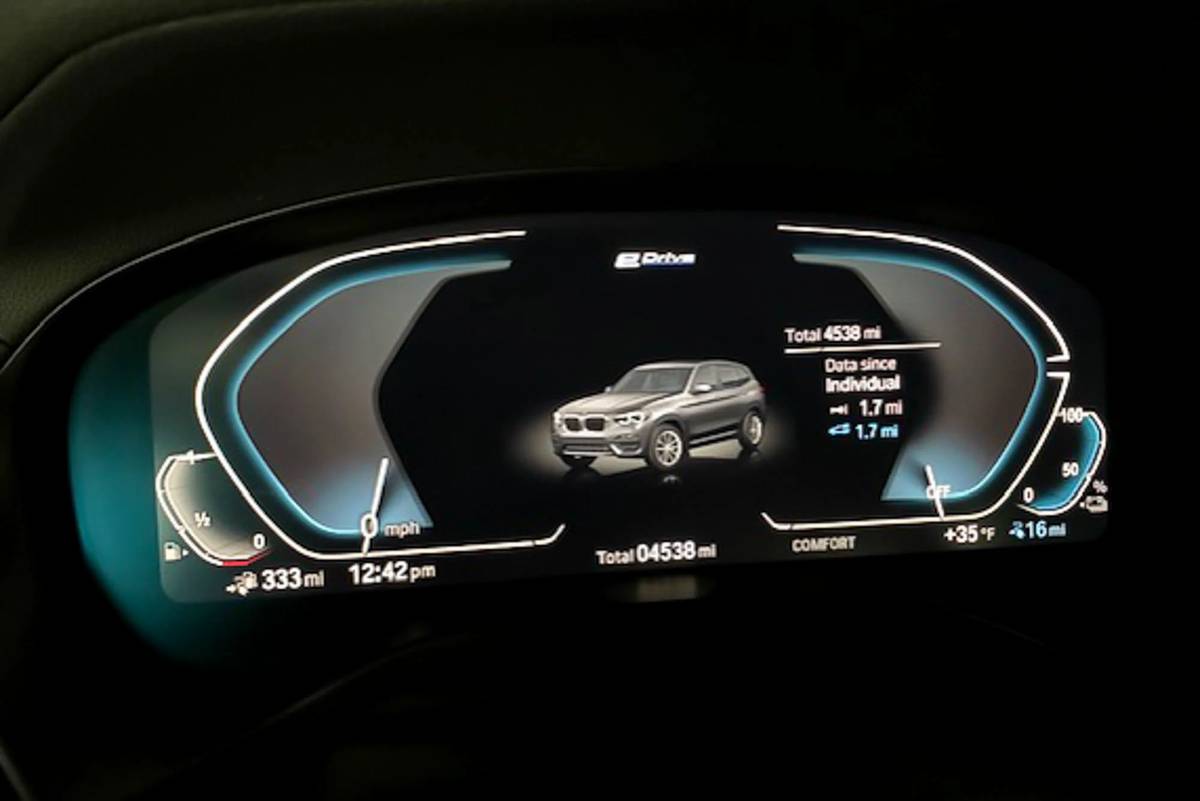 You're not going to save money on fuel unless you operate the X3 almost entirely in electrical mode, so choosing a model like this is more a matter of status and desire than financial good sense. It also becomes a slightly more sensible idea if you live in a foreign city that has a congestion charge that taxes you if you drive an emissions-producing vehicle into a city center. Cars like this can get around such frequently hefty taxes. 
As stylish as the conventional version, the X3 xDrive30e plug-in hybrid makes sense for a vanishingly small number of people. But if your driving cycle fits its abilities, it's an efficient, luxurious, fun-to-drive choice.
Cars.com's Editorial department is your source for automotive news and reviews. In line with Cars.com's long-standing ethics policy, editors and reviewers don't accept gifts or free trips from automakers. The Editorial department is independent of Cars.com's advertising, sales and sponsored content departments.
Source: Read Full Article