All the details on fuel cards and how to use them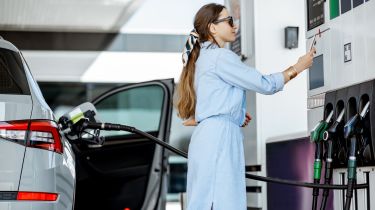 Fuel cards are a way to pay for petrol or diesel on company expenses without having to claim the money back later on. They're useful for both employers and employees, and here we'll explain how they work and why they might be a good idea for your business.
Let's start by looking at fuel cards from an employee's perspective. If you're issued with one, you will get a PIN to use with it just like on a debit or credit card. You can then use the card and PIN to pay for fuel at petrol stations – though it's important to note the brand of the fuel card.
Petrol or diesel: which should you pick for your next car?
This is because not all petrol stations accept fuel cards, and some may accept some fuel card brands but not others. You can look out for the logos when you pull in to fill up – AllStar, KeyFuels, FuelGenie, FleetOne, FuelPlus, Esso, Shell and Texaco are some brands that you might choose.
When you pay for fuel, the attendant will ask for your vehicle's registration number and give you a receipt. The bill goes to your company, and you don't need to send this receipt in for reimbursement through your company expenses system because your company has already paid for the fuel.
You can claim loyalty points even when using a fuel card, so as an employee you can gain benefits from participating fuel stations to use on rewards later.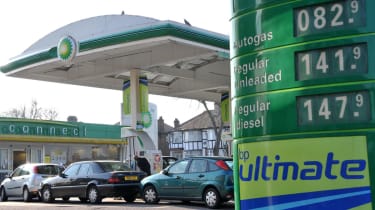 How do fuel cards work for employers?
If you're an employer, using fuel cards can be useful whether yours is a small, medium or large business. Joining a fuel card scheme will help you to save time on administering expense claims and you can save money directly too. You get HMRC-approved invoices and can save further by limiting your employees to certain petrol stations – for example, supermarket petrol stations are often cheaper, so you can make sure your drivers are using them.
E10 petrol explained: UK prices, checker tool and is it OK for your car?
There are also fuel cards with fixed-price weekly systems, where you pay for each litre of petrol or diesel based on a fixed weekly price, rather than the fluctuating pump prices. This is good when your employees tend to fill up at expensive places like motorway services and helps you to manage costs.
Fuel cards also allow businesses to record the mileage on each of their vehicles – when employees are asked for the reg number, they may also be asked to provide a mileage figure. This makes keeping track of your fleet a little easier and can also help employees to track their mileage over time by keeping an organised set of receipts.
You can monitor employees' fuel expenses for security, too – you can see where each fill-up was, how much they spent, the mileage and the vehicle registration. This may help prevent fraud.
If you've used a fuel card as an employee or employer, tell us about it in the comments section below…
Source: Read Full Article