Free car insurance for people getting vaccine
Three hours' temporary insurance cover given away; drivers need only email a picture of the vaccination card to redeem offer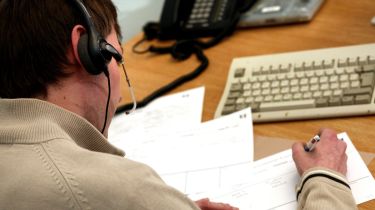 The drive to increase vaccination uptake has been given a shot in the arm by a car insurer offering three hours of temporary cover for drivers who email in a picture of their vaccine card.
With public transport limited or non-existent in many rural areas, and urban dwellers potentially unwilling to mingle with crowds on trains and buses, those who have access to a friend or family member's car but are not insured to drive it can take advantage of an offer from Veygo, the short-term insurance arm of Admiral.
Can I get a refund on my car insurance because of coronavirus?
Motorists need to pay for three hours' cover at first, but can then acquire a full refund for the insurance by emailing a picture of their vaccine card. The offer runs until 30 June, and is open to anyone over the age of 17 holding a full, valid driving licence, although some driving convictions could see cover declined.
Car insurance companies have seen claim rates drop by as much as 48 per cent as people have been driving less, and therefore having fewer collisions, due to lockdown and other restrictions. That reduction in claims will have boosted many firms' bottom lines, and some critics have claimed the insurance industry, which manages investments worth £1.8 trillion, hasn't done enough to pass savings on to consumers. 
Veygo's offer goes some way to addressing that criticism. The firm's chief executive, Gunnar Peters, said: "We're hoping this offer will help ease any concerns for people who may find it difficult to make it to their appointment, or for those who would rather avoid using public transport to get there." 
He added: "We want to make sure the vaccination programme continues to move at pace, and that people can get their jab as easily as possible and protect themselves from Covid-19."
Those wishing to take part in the offer should head to Veygo's website to arrange cover, then email their details together with a picture of their vaccine card to [email protected] in order to obtain a refund after getting their jab.
Check out more on how the coronavirus pandemic is affecting the car industry here…
Source: Read Full Article