Euro 7 emission standards to be less drastic than expected, leaked legislation suggests
Emission requirements for petrol cars are to be the same under Euro 7 as under current Euro 6 regulations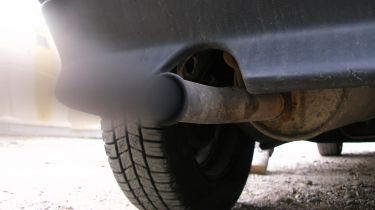 The EU's upcoming Euro 7 regulations will be far less stringent than expected, if leaked legislation seen by media outlets is to be believed.
A number of news publications claim to have seen leaked European Commission legislation that indicates there will be no change to emissions requirements for petrol-powered cars and vans when Euro 7 rules are introduced in 2025.
Best low emission green cars 2022
The documents indicate the EU is trying to minimise the cost of developing cleaner internal combustion engines. They suggest that improvements will primarily be targeted at diesel engines and making these as clean as Euro 6 petrol motors.
The car industry has been actively lobbying against Euro 7 measures, with executives concerned that they will divert money and resources away from electrification.
A spokesperson for the European Automobile Manufacturers Association said: "The industry is calling for an approach that is not only effective in terms of results, but that is cost-beneficial, while also addressing the huge challenges of meeting future CO2 targets. Vehicle manufacturers are going full-course ahead with the goal of carbon neutrality – it would be counter-productive to take away investments from this."
The suggestion that Euro 7 will not be as harsh as expected, however, has sparked fury from environmental campaigners. Anna Krajinska, vehicle emissions and air quality manager at campaign group Transport & Environment, told the Guardian that this was the EU's "very own dieselgate moment", accusing the European Commission of "tearing up" expert advice.
Now read our list of the best low emission green cars…
Source: Read Full Article