EU votes in favour of 2035 ban on new petrol and diesel car sales
The proposed ban has been voted through by MEPs and now goes to European Council for approval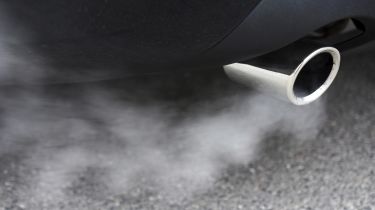 The EU Parliament has voted in favour of banning the sale of new petrol and diesel cars across the bloc by 2035.
Some 340 MEPs voted in favour of the ban, while 279 were against and 21 abstained. The legislation was previously agreed in principal by the European Parliament and Council – the latter will now have to formally approve the exact wording before it's passed into law.
UK's 2030 petrol and diesel ban: what is it and which cars are affected?
The law also includes intermediate emissions reduction targets of 55 per cent for cars and 50 per cent for vans by 2030. The European Commission aims to produce a methodology by 2025 for assessing and reporting full life-cycle CO2 emissions for cars and vans sold in the EU.
Manufacturers producing between 1,000 and 10,000 new cars per year will be exempt until 2035, while those building less than 1,000 new cars per year will keep their exemption indefinitely.
Dutch MEP Jan Huitema said: "This regulation encourages the production of zero and low-emission vehicles. It contains an ambitious revision of the targets for 2030 and a zero-emission target for 2035, which is crucial to reach climate neutrality by 2050.
"These targets create clarity for the car industry and stimulate innovation and investments for car manufacturers. Purchasing and driving zero-emission cars will become cheaper for consumers and a second-hand market will emerge more quickly. It makes sustainable driving accessible to everyone."
The UK is set to ban the sale of new conventional petrol and diesel cars by 2030. Hybrids that meet certain criteria will be allowed to remain on sale until 2035, but the details of these criteria remain unknown. Leading car industry figures have voiced their concerns over the plan and the forthcoming Euro 7 emissions regulations. 
Discover more about sustainability in the car industry on our hub page…
Source: Read Full Article