Electric car charging infrastructure fails to keep pace with UK sales boom
A total of 8,680 public chargers were installed in the UK last year, against 267,000 EV sales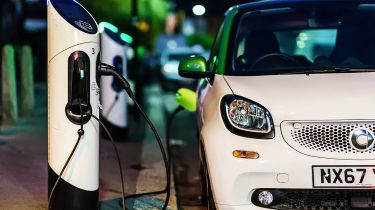 Concerns have been raised that public EV charging infrastructure is not keeping pace with electric car sales in the UK.
Newly released Department for Transport figures reveal a total of 8,680 new public EV chargers were installed in the UK in 2022, including 1,731 rapid chargers. This means there are now 37,055 publicly available charge points installed across the country.
Electric car charging in the UK: prices, networks, charger types and top tips
Electric car sales boomed last year, however, rising 40.1 per cent. Some 267,000 new EVs were registered in the UK, with electric power overtaking diesel to become the second-most popular fuel type after petrol.
The Government wants the UK to have 300,000 public EV chargers by 2030, but the AA is worried this goal may not be achieved. The motoring organisation has called for interim targets to be set to ensure the necessary pace of installation.
Jack Cousens, head of roads policy at the AA, said: "New EVs are flying off the factory floor, but we desperately need charge point installations to keep pace with an ever-growing demand.
"With a target of 300,000 publicly available charge points by 2030 and just 37,055 installations in place, more focus is needed to accelerate the nation's charging infrastructure. We urge the Government to set marker post targets in place so drivers can see the progress is being made while giving those nervous to switch the confidence to do so."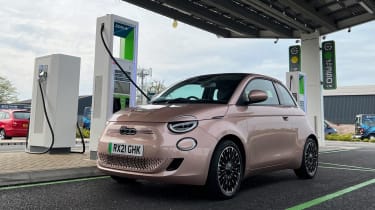 One way of speeding up the rollout of public chargers, according to charging firm Fastned, would be to streamline the planning application process for new chargepoint sites.
The company's UK lead Tom Hurst explained: "Charge point operators (CPOs) are ready to invest millions in the UK, but cumbersome regulations are slowing the rollout down and providing a worse charging experience for drivers. With up to 24 months between initial conversations and opening a new site, stations can only open as quickly as local councils and planning officers allow.
"That means now is the opportune moment for the UK to trial a 'trusted provider status' programme, to reward CPOs who build quality sites and connect local communities up and down the UK."
Now read our list of the top 10 longest range electric cars on sale…
Source: Read Full Article