Councils bank record £1.76bn profit from car park charges and fines
UK councils have collected record sums from motorists with the total for the 2019/2020 tax year hitting nearly 1.8bn.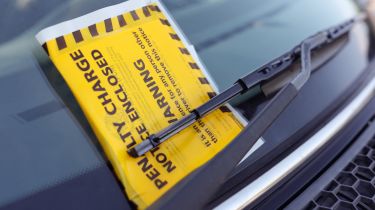 UK councils are raking in record sums from motorists, with some of the worst offending councils making 75 per cent of what they bank in council tax through sky-high parking charges.
According to the latest figures compiled by the AA, total council revenue across the UK from parking activity in the 2019/2020 financial year was almost £1.8 billion. Once operating costs are removed, that means councils across the country profited by almost £900 million, compared to the £31 billion they collected in council tax. 
How to appeal a parking ticket: pcn appeals explained
This means that as a whole, parking profits are equivalent to less than six per cent of council tax revenues, but in big cities the take from parking has been described by the AA as 'breathtaking'.
London boroughs top the table for parking profits, with Westminster leading the charge on charging. It banked more than £69 million from parking charges and fines in the period, while Kensington & Chelsea pocketed almost £39 million. Outside the capital, Brighton and Hove raked in more than £36 million, while Birmingham, Nottingham and Bournemouth all netted over £20 million apiece.
The amounts of money raised from drivers are so extreme that AA president Edmund King refers to the situation as a new type of 'car dependency'. He told the Daily Mail that "council cash-guzzling from parking charges, permits and fines can be staggering", and "drivers see the huge irony of being told to use their car less, while many councils can't get enough of them driving into town, parking up and paying millions in charges".
UK council income: parking vs council tax
The AA has compared the parking revenues of a range of councils to their council tax revenues, and produced a table of their parking income as a percentage of council tax.
| | |
| --- | --- |
| Council | Parking income as a percentage of council tax income |
| Westminster | 75.10% |
| Kensington & Chelsea | 45.10% |
| Camden | 32.10% |
| Hammersmith & Fulham | 45.80% |
| Islington | 32.40% |
| Brighton & Hove | 22.20% |
| Birmingham | 6.80% |
| Nottingham | 18.40% |
| Bournemouth | 8.80% |
| Bristol | 7.80% |
| Newcastle | 14.10% |
| Manchester | 9.30% |
| Milton Keynes | 7.00% |
What do you think of the parking charges in your home town? Let us know in the comments…
Source: Read Full Article