Britishvolt electric car battery project on brink of administration
Proposed £3.8bn battery factory in Northumberland under threat as cash-strapped start-up faces financial crisis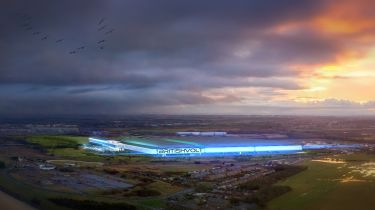 UK battery manufacturing start-up Britishvolt is on the verge of entering administration, according to sources cited by the Financial Times. With no source of revenue and the firm seeking a fresh £200million investment to keep the wheels turning, administrators could be appointed imminently.
The newspaper reports that the financially beleaguered firm has been seeking to raise emergency funds or find a buyer, with the BBC reporting that a £100m commitment to invest made by the Government in January has been withdrawn. 
Best electric cars to buy 2022/2023
Britishvolt had announced plans for a £3.8bn 'giga-factory' in the North East of England, with the potential to manufacture lithium-ion batteries for automotive applications at scale, creating up to 3,000 jobs. 
According to the BBC, it's understood that the UK Government's £100m investment was intended to flow directly into the unbuilt facility, but was withdrawn after ministers learned that the money would be used to keep day-to-day operations moving at the cash-strapped company.
The factory, in Blyth, Northumberland, had been a key part of the government's 'levelling-up' policy commitments under former prime minister Boris Johnson, with a proposed manufacturing capacity capable of producing up to 300,000 electric car batteries a year. 
Best electric car chargepoint providers 2022
Incorporated in late 2019, Britishvolt had originally planned for production of batteries to begin at the factory in late 2024. In August, the company announced that this would be delayed until the middle of 2025. 
Britishvolt is yet to secure any customers for its proposed battery technology, but has signed memorandums of understanding with both Lotus and Aston Martin to develop technologies suitable for use in those company's electric vehicles. 
Now read our list of the best electric cars…
Source: Read Full Article