Best classic car shows to visit in 2022
Need a reason to get your classic back on the road? Here are the best classic car events to visit for the coming year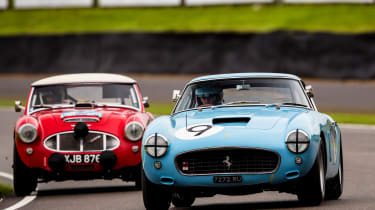 The past two years have been tough for classic car event industry. Yes, many shows returned in 2021, but classic car fans will be hoping for even more events in 2022.
Thankfully, this year is looking much better for classic car shows. There are events big and small planned across the country for those wanting to show off their pride and joy, as well as those just wishing to admire the cars on display.
Best British modern classic cars you can afford
Below, we've assembled some unmissable upcoming classic car events for you to put in your diary.
Boca Raton Concours d'Elegance
Date: 25 – 27 February
Location: Boca Raton, Florida
The 15th Boca Raton Concours will feature pre-war Chryslers and Imperials, but much more modern machinery will also be on show thanks to the inclusion of a '30 Under 30′ category.
Find out more here…
London Classic Car Show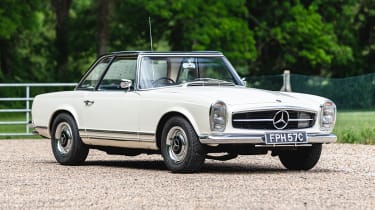 Date: June
Location: London, England
Get up close with over 700 classics from Formula One racers to muscle cars and everything in between. Located near central London, this car show also feature an auction – which in 2021 sold more than £1.9 million worth of classic cars.
Find out more here…
Silverstone Classic
Date: 26 – 28 August
Location: Silverstone, Northamptonshire
If watching motorsport legends race wheel to wheel is your thing, then the Silverstone Classic is an unmissable event. There are also air displays, a vintage fun fair and live music to keep the whole family entertained.
Find out more here…
Gaydon Land Rover Show
Date: 7 – 8 May
Location: Gaydon, Warwickshire
This two-day celebration of everything Land Rover is a must for an fan of the famous British marque. From the showpiece '166 HUE', to trade stands, exhibitions and much more.
Find out more here…
Helmingham Festival of Classics and Sports Cars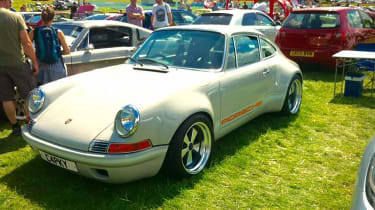 Date: 7th August
Location: Helmingham Hall, Suffolk
Set against the beautiful Helmingham Hall, this classic car show features an incredible array of classics from American muscle cars, European race cars, JDM heroes and plenty more besides.
Find out more here…
Salon Privé Concours d'Elégance
Date: 31 August – 4 September
Location: Blenheim Palace, Oxfordshire
With the beautiful Blenheim Palace backdrop, there's nothing quite like Salon Privé. The event has something for all tastes, with jaw-dropping collections of race cars, supercars, concept cars and much more. Taking place in early September, Salon Privé is perhaps the ultimate classic car event to end the summer with.
Find out more here…
Have we missed any out? Let us know which classic car events you'll be going to in the comments below…
Source: Read Full Article