Best car-themed Christmas gifts for under £50 2022
Want presents or stocking-fillers for the car fan in your life? Check out our festive gift guide for ideas that won't break the bank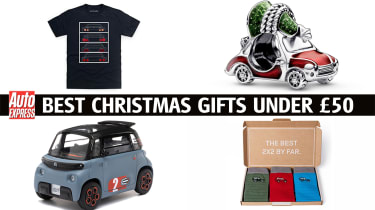 Buying a Christmas present for a car-loving friend or loved one is great fun, because there are so many cool options. We've curated some of the very best on a budget, perfect for pleasing the petrolhead in your life without breaking the bank.
Best car-themed Christmas gifts for over £50 2022
For less than £50 you'll find items ideal for stuffing stockings, great days out and some more substantial gifts, too. Start making your list or dropping some heavy hints now.
Miniature Citroen Ami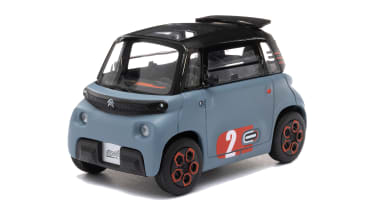 Price: £40.70
Contact: lifestyle.citroen.com
There's always room for a model car under any petrolhead's Christmas tree, and this year we've been very much taken with this fabulous rendition of possibly Citroen's coolest new vehicle, the Ami electric quadricycle. You can choose Pop or Vibe variants in 1:43 scale (although even the full-sized Ami is practically small enough to fit under the tree itself). Citroen offers numerous other models, both current and historic, if something else tickles your fancy.
Anker 765 USB-C cable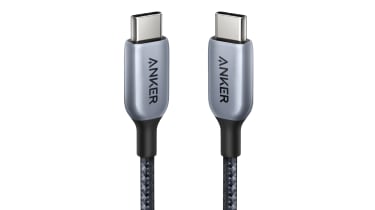 Price: £22.99
Contact: anker.com
A practical present or two is never a bad thing, and there's nothing more useful for the tech-savvy motorist than a high-quality and sturdy USB cable. This Anker cable supports up to 140W and the highest USB standards, so it'll provide the best speeds for both charging and data, and the braided cable is designed to last for 35,000 bends. The three-foot length is perfect for connecting gadgets to your car without having loads of extra wire trailing.
James Bond Number Plate Tree Decoration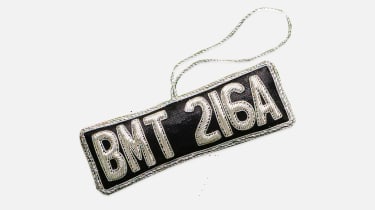 Price: £22
Contact: 007store.com
Baubles are so passé, aren't they? Find space on your tree instead for this slice of cinematic and motoring history: an embroidered version of the number plate James Bond had on his Aston Martin DB5 in Goldfinger. BMT 216A is made from cushioned velvet and embellished with metal threads, beads and glass crystal. It's sure to lend your holiday decorations the Midas touch.
Land Rover Heritage Socks Gift Set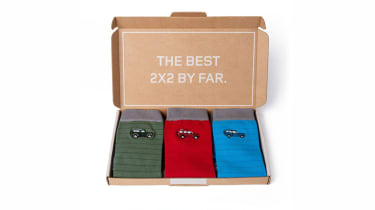 Price: £30
Contact: shop.landrover.co.uk
This round-up wouldn't make it past our sub-editors without socks in it, so we've tracked down these rather classy ones from Land Rover's gift shop. You get three pairs, each representing their own Land Rover vehicle: green for the Defender, red for the Discovery, and blue for the Range Rover, the original colours for each model. The socks will fit men's size 7-11.
Yesterday's Future: Concept Cars of the 1960s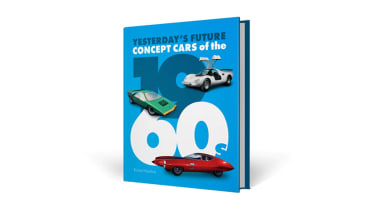 Price: £45
Contact: porterpress.co.uk
One of our favourite books this year features stunning photos of concept cars from a time when everything felt new and exciting. It's really good fun seeing which big ideas became mainstream and which died away, but even as a coffee table book, it's great to simply leaf through and marvel at the styling of the Atomic age. We rated this 5/5 when we reviewed it, and it's just as good when revisited.
Olgun Kordal Art Print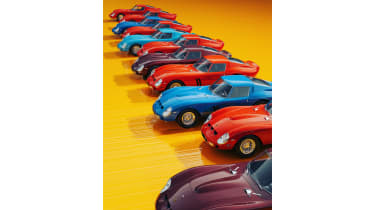 Price: £50
Contact: olgun.co.uk
Automotive photographer Olgun Kordal has produced a series of stunning prints that combine photography and digital art. As well as these gorgeous Ferraris, we love his image of the Mercedes 300SL, a beautiful car that would look great solo or as part of a larger gallery wall. The 12×12-inch print comes unmounted with a white border, ready to be framed if you prefer.
Six-month Auto Express subscription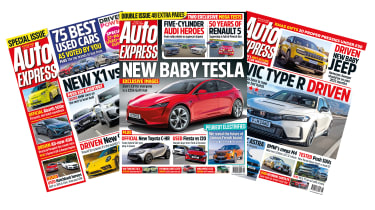 Price: £53.99
Contact: subscribe.autoexpress.co.uk
Yes, we're breaking our self-imposed price cap, but it's worth it to have six months of your favourite car magazine delivered right to your loved one's door. With all the latest car news, advice and reviews, Auto Express is the best way to keep abreast of what's going on in the automotive world, and six months of weekly issues will satisfy the appetite of any car fan.
Halfords Car Cleaning Award Winners Kit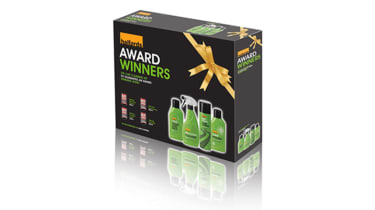 Price: £12
Contact: halfords.com
What better gift to give a car-detailing geek than a pack full of products that you know will work well? All four items in this kit have been tested and highly recommended by us in our product tests. You get 500ml each of Car Wash & Wax, Car Polish, Wet Look Tyres and Upholstery Cleaner. It's a useful selection of products that are bound to rid your car of all that winter grime.
Lynx Car Air Freshener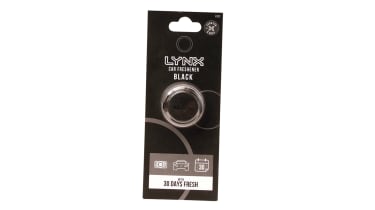 Price: £4.49
Contact: lynxformen.com
A deodorant brand making an air freshener might seem a bit unusual, but when we tested car air fresheners, our panel liked the smell of this Lynx one the best. It's long-lasting and looks discreet, too, because it's far less distracting than having a scented card dangling from the rear-view mirror. This air freshener is a great stocking filler at less than a fiver.
Beaulieu National Motor Museum admission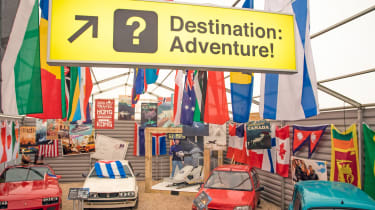 Price: £23.99
Contact: transport-museum.co.uk
There's always something going on at the National Motor Museum, based in Hampshire. Whether you attend on a brand-specific 'Simply' day, aim for a special show or merely want to look around the main museum and side exhibitions such as the Story of Motoring or the World of Top Gear, there's something to satisfy all car lovers. You can book in advance online and if Gift Aided, your ticket allows unlimited visits throughout the year.
Festive Car and Christmas Tree Pandora Charm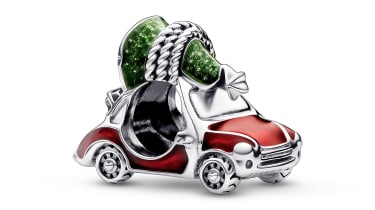 Price: £45
Contact: uk.pandora.net
Pandora's charm bracelets are a great way to show your individual interests, and we think this sterling silver charm captures the holiday spirit really nicely. It depicts a car with a Christmas tree lashed to its roof, and the underside bears the legend 'Home for Christmas'. It'll fit all of Pandora's charm bracelets, which start from £45.
Classic Car Show Biscuit Tin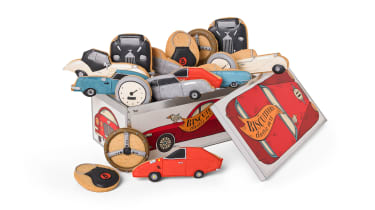 Price: £50
Contact: biscuiteers.com
If your loved one prefers presents that can be eaten, they might enjoy these wonderful biscuits. All 16 gingerbread cookies are iced around the theme of classic cars, and you get Rolls-Royces, E-Type Jaguars, Aston Martins plus a few accessories. Then, once you've chowed down on a slice of classic motoring, you can keep the souvenir tin for your own baked creations.
Driving Gnome for Christmas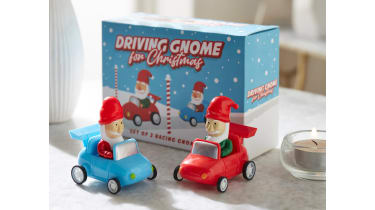 Price: £7.99
Contact: firebox.com
Oh, I can't wait to see those faces… when they unwrap a set of two wind-up racing gnomes, which are perfect for a post-Christmas dinner championship. Buy a few sets and everyone around the table can have a gnome in their stocking or cracker ready for a proper tournament. You could even get creative building track furniture or ramps to race around. Just try not to be a sore loser if your gnome doesn't quite channel his inner Lewis Hamilton.
Amphibious Driving Experience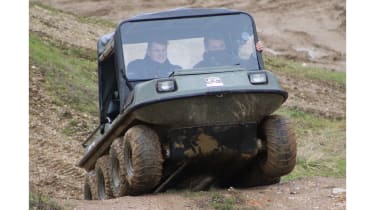 Price: £35.99
Contact: mudmayhem.co.uk
Off-roading in a 4×4 is one thing, but what about going truly off road and into deep water? This driving experience takes place in an eight-wheeled, skid-steer Argocat amphibious vehicle around a man-made course with steep slopes, deep water and slippery obstacles. It's available at the Market Harborough off-road course in Leicestershire. Other experiences are also available, as are generic gift vouchers.
Henry Car Kit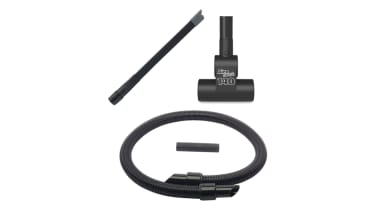 Price: £39.99
Contact: myhenry.com
Another one for the detailing geek here. So many of us hate vacuuming the car because we don't have the right tools, but the Henry Car Kit offers an extended hose, an extra-long flexible crevice tool for all the nooks and crannies and a useful mini turbo brush to make short work out of interior carpeting. It'll fit all Henry vacuums, of course, but it's also compatible with plenty of others, too; anything that fits 32mm tools will be perfect.
Hydrorace Original 1l Drink Bottle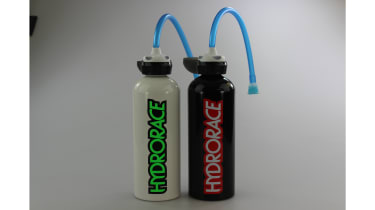 Price: £34.99
Contact: hydrorace.co.uk
Have a racing driver in the family? Hydrorace bottles are designed for staying hydrated while trackside, and have a long straw and bite valve to enable them to be used even with a helmet on. Each bottle is made from a single piece of extruded aluminium, so you know it'll be durable, and is finished in bright colours so you can spot it even in a crowded paddock.
GT-R tail-lights T-shirt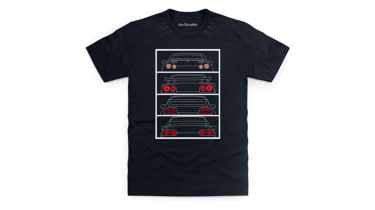 Price: £19
Contact: shop.carthrottle.com
The perfect gift for any JDM (Japanese Domestic Market) fan, this T-shirt bears the legendary twin-tail-light design of the Nissan GT-R through four generations. From the 1989 Skyline GT-R up to the current car, it's a great illustration of the styling evolution. It's available in black, blue, green or heather, and in men's sizes S-2XL.
Luckies Fuel Candle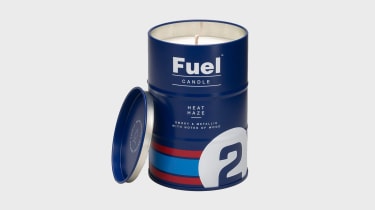 Price: £18.95
Contact: luckies.co.uk
Despite the name, this candle doesn't smell of diesel. Instead, the scent is inspired by motor racing, metallic and smoky with notes of pine and just a 'hint of fuel'. The soy wax candle is packed in a great-looking tin with the Martini Racing colours and will burn for 60 hours. You can even get matching socks and a poster if your loved one deserves the complete set.
Thermos Stainless King travel mug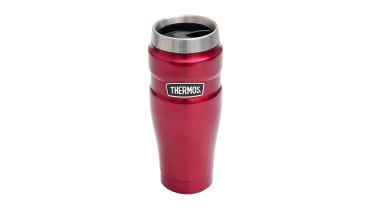 Price: £30
Contact: thermos.co.uk
Coffee-lovers with long commutes will love this Thermos travel mug. We've tested these before and found they retain heat incredibly well; your beverage will still be hot enough even after an hour or two behind the wheel. With a comfortable handle and hefty 470ml capacity, it'll satisfy the most ardent caffeine fan, and there's even a little hook inside to hold a teabag if you're more of an infuser than a brewer.
Porsche Calendar 2023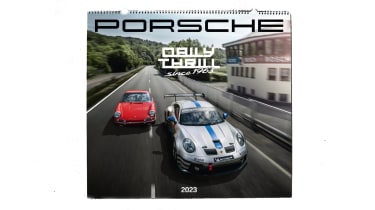 Price: £46
Contact: shop.porsche.com
Get a head start on the new year and grab your calendar now. We'd definitely allow this Porsche offering real estate on the office wall or at home. Each page is a tribute to the iconic 911, which celebrates its 60th birthday in 2023. Capturing the sports car's diversity over eight generations are 12 gorgeous prints. We particularly like November, but you'll have to wait a while to see it.
Feeling particularly generous? Read our list of the best Christmas gifts for over £50…
Source: Read Full Article