Autumn Statement 2022: how will the Budget affect drivers?
Chancellor Jeremy Hunt will set out his plans for the economy on Thursday 17 November, but how will motorists be affected?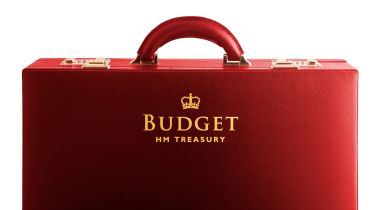 The Autumn Statement 2022 is taking place on Thursday 17 November. It's Jeremy Hunt's first Budget as Chancellor of the Exchequer, and is expected to bring a raft of spending cuts and tax rises to tackle the current economic crisis.
Although we don't yet know the details of what the Chancellor will announce, the effects are expected to be wide-ranging. The question is, what will the effect be for drivers?
VED tax on electric cars?
Vehicle excise duty (VED) – colloquially referred to as road tax – has retained broadly the same structure for some years, with a standard rate of £165 per year for cars registered from 1 April 2017. This figure is adjusted for inflation each year, as is the £355 annual supplement paid by cars with a list price of £40,000 or more. Hybrids get a £10 annual discount, while electric cars pay no VED at all.
There have been reports that Hunt will shake up the VED system in his Budget by announcing that electric vehicles will be taxed. It is unknown whether they would simply pay a standard rate like petrol and diesel cars, or if a new system will be introduced.
Sell my car: choose your best dealer offer for a quick, easy sale
Road pricing?
The idea of a pay-per-mile road pricing system has previously been discussed as a replacement for VED and fuel duty, with the Transport Select Committee suggesting it could be the most viable option. This is a controversial idea, however, and was met with overwhelming criticism when Labour Chancellor Alistair Darling tried to introduce it back in 2005.
Fuel duty?
On the topic of fuel duty, this is a tax that remained frozen for many years and was even cut earlier this year by Rishi Sunak – then-Chancellor and now Prime Minister – due to record high petrol and diesel prices.
Although the UK has relatively high taxation of petrol and diesel, it's possible that Hunt's policy of raising taxes could mean an increase in the amount drivers pay at the pumps.
What motoring measures should the chancellor introduce? Let us know your thoughts in the comments…
Source: Read Full Article