Assetto Corsa Competizione Image Blowout: Intercontinental GT Pack DLC Bathurst
Since Kunos Simulazioni revealed the Intercontinental GT Pack for Assetto Corsa Competizione back in September, things have gone a little quiet.
The studio's co-founder Marco Massarutto announced the pack, a paid DLC add-on, at the Tokyo Game Show. At the event he confirmed that the pack would contain four new circuits, allowing players to recreate the 2019 season of the Intercontinental GT Challenge within the game. Massarutto shared some development shots of two of the circuits, Australia's Mount Panorama (also known as Bathurst) and Kyalami in South Africa, at the time. Despite advising that more information — such as the pack's price and launch date — would be available by the end of 2019, the trail has gone cold.
With the season opener of the 2020 Intercontinental GT Challenge fast approaching, at Bathurst, we've finally got a look at what appears to be the finished product. Released across a number of different social media channels, a series of screenshots of the Mount Panorama circuit reveal what's on its way to ACC.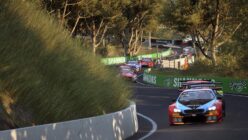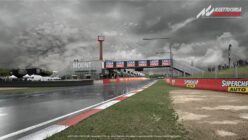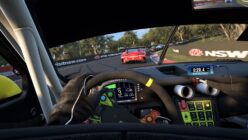 The images show off various angles of the Mount Panorama circuit, from around the circuit. You can also see the circuit at night, and in adverse weather conditions with a rain-soaked pit straight.
In addition the pictures also reveal some of the new car skins appropriate to the 2019 season-opening Liqui-Moly Bathurst 12 Hour. A particular favorite is the Earl Bamber Motorsport Porsche 911 GT3 R, with the #911 car driven in the race by Romain Dumas and its sister #912 car which won overall. There's also new liveries for the BMW M6, Ferrari 488, Bentley Continental GT, and the R-Motorsport Aston Martin Vantage.
Although it's the only one in the images, Mount Panorama won't be the only circuit in the pack. Along with Kyalami, the Intercontinental GT pack will add WeatherTech Raceway Laguna Seca, and the Suzuka Circuit in Japan. ACC already contains Circuit Spa-Francorchamps, which completes the five-race calendar of IGTC — although for 2020, Indianapolis replaces Laguna Seca.
Still unknown is the price or release date for the DLC pack however. There is some chatter of a six-hour endurance race in ACC using the Bathurst circuit later this month, and with the real world's 2020 race taking place on Sunday, February 2, it would seem that a date inside the next two weeks would be a reasonable guess.
We'll bring you more on the pack as we receive it. In the meantime enjoy the images below.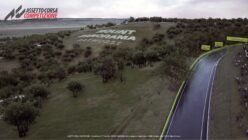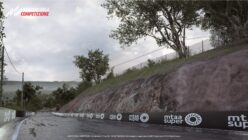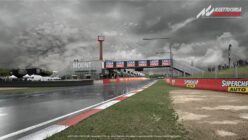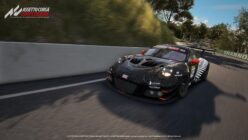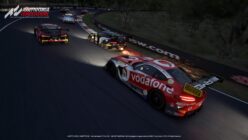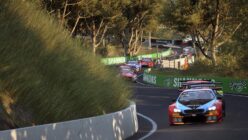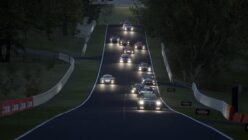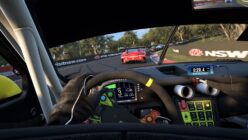 Source: Read Full Article