All-electric Ford Puma due by 2024
Ford's popular Puma SUV will get a pure-electric version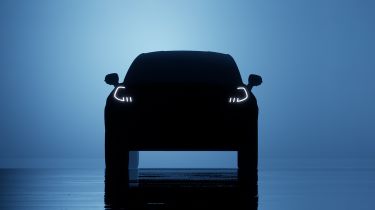 Ford has revealed that its popular Puma crossover will benefit from an all-electric powertrain from 2024. The newcomer will form part of Ford's new 'Model e' plan, which includes two larger EV SUV models and four new electrified vans.
While Ford has said the Puma will be built in the Romanian plant that used to produce the discontinued EcoSport, it has remained tight-lipped about other details. However, as the firm's teaser image shows, the design of the electric Puma isn't likely to change drastically from the standard car. There's a new headlight design, while the lack of an engine will mean less cooling is required so we could see a closed grille similar to the Mustang Mach-E's.
Best electric cars to buy 2022
Joining the Puma later will be two larger electric SUVs – a 'medium-sized crossover' and a 'sport crossover'. However, these bigger EVs will be the first to benefit from the firm's agreement with Volkswagen Group and will use its MEB platform that currently underpins the ID.3 and ID.4.
However, the Puma EV is likely to use the same Global-B platform that underpins the internal combustion engined model, and while there's no word on battery size expect a range of over 200 miles, allowing it to rival models such as the Kia Soul EV and Peugeot e-2008.
The Puma was Ford's eighth best-selling car in the UK last year, easily eclipsing the Fiesta, which dropped out of the top ten altogether. With the Vauxhall Corsa becoming Britain's best-selling car thanks in part to its electric Corsa-e model, this may give Ford the push to create an all-electric Fiesta using the closely related Puma EV's battery and motor technology.
Check out the best electric SUVs here…
Source: Read Full Article