20 Cars to Buy with Your Meme Stock Money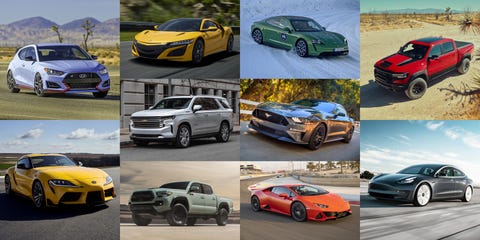 After the feelings of FOMO subsided from the recent stock rallies of video game retailers and move theater chains, it got me thinking about what cars I would buy if I came into some serious coin. Obviously, that led to a few sleepless nights browsing Bring a Trailer before remembering that I didn't make any money trading stocks. Heck, I don't even know how to make money on stocks. I do know how to spend money on cars, however, and if I came into a sudden cash injection, here's where I'd be looking.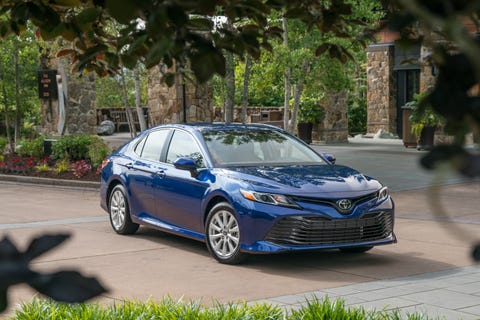 Base price: $25,965
The Toyota Camry might not be as flashy as a Ferrari or a McLaren, but if you've never had a brand new Toyota Camry in your life, you might be missing out. Seriously, if you've stumbled into enough money to splurge and buy a new car, the ubiquitous Camry is one of the most sensible moves you can make.
Read our Toyota Camry review here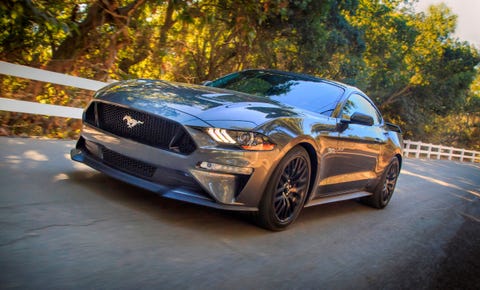 Base price: $28,350
If you made a little more money, you can jump into something with a dash of fun. Ford's Mustang has plenty of that to offer, especially in GT trim. The 5.0-liter naturally aspirated V8 makes 460 hp and 420 lb-ft of torque. It's also available with either an automatic or a manual transmission, if you want to row your own gears.
Read our Ford Mustang review here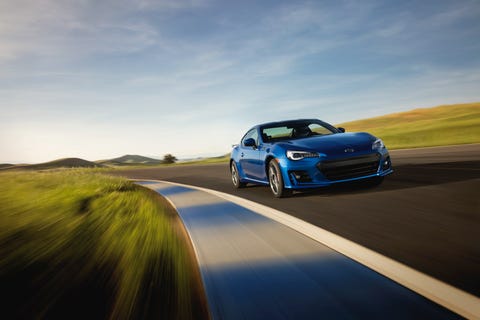 Base price: $29,745
If want something different than your neighbor, the Subaru BRZ might be the car for you. You can snag one of these boxer-powered Subies for under $30k, which should allow you keep some of your gains in your pocket. Better, a new BRZ sits on the horizon, which could make for a good deal on a current, 2020 model.
Read our Subaru BRZ review here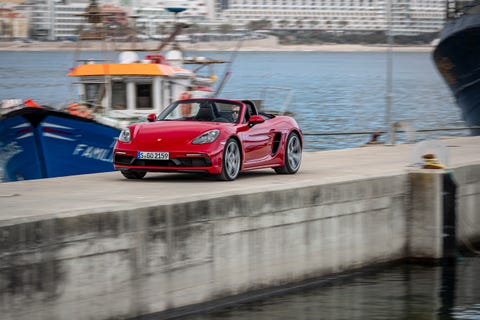 Base price: $63,350
Maybe you made a skosh more and you want to treat yourself to a relatively affordable cabriolet that's also fun to wheel around town: Look no further than the 300-hp Porsche 718 Boxster.
Read our Porsche 718 Boxster review here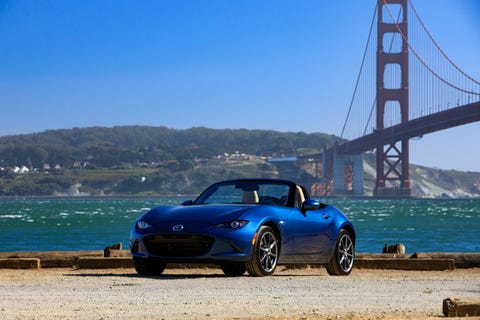 Base price: $27,775
If you aren't one of the few making Porsche money off your stocks but still want some top down fun, meet your Mazda Miata. The refreshed MX-5 Miata makes 180 hp from its 2.0-liter naturally aspirated inline-four-cylinder engine. The Miata comes standard with a manual transmission, which is a joy, but if you can't drive stick, Mazda also offers an automatic option.
Read our full Mazda MX-5 Miata review here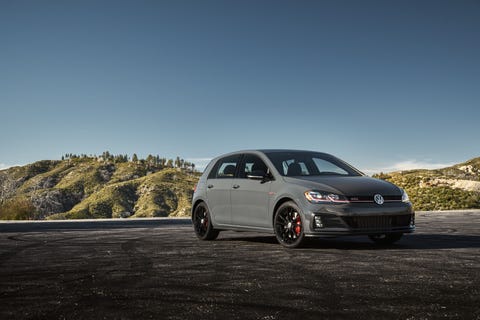 Base price: $29,690
If there's no way to make a two-seater work as your daily driver, it doesn't mean you have to have something boring. The Volkswagen Golf GTI checks boxes for utility and fun without wiping you out financially.
Read our Volkswagen Golf GTI review here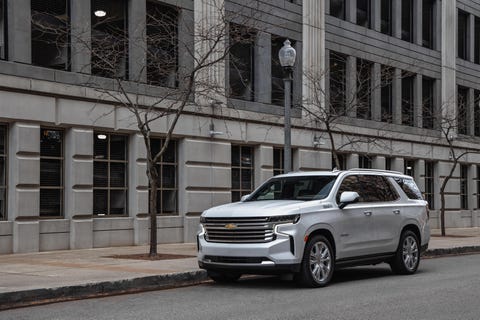 Base price: $50,295
It's inevitable that a crossover would hit this list, but it's hard to find a better jumping off point than the Chevrolet Tahoe. Chevy's latest Tahoe gives you gas-burning V8 and a diesel 3.0-liter I6 engine options to haul you and six other people around.
Read our Chevrolet Tahoe review here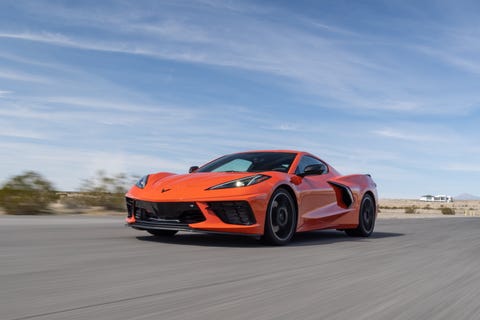 Base price: $59,995
Just because we dipped into crossovers, doesn't mean we'd shun a sports car. The eighth-generation Corvette might be one of the most interesting sports cars you can find regardless of cost. Making an even sweeter way to spend your gains: It's relatively affordable.
Read our Chevrolet Corvette review here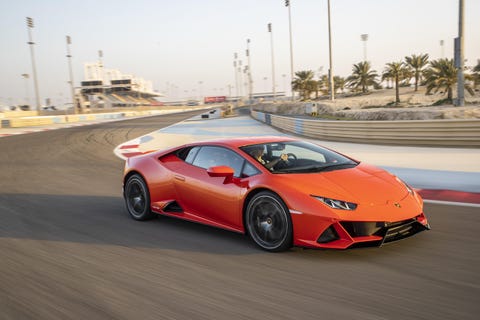 Base price: $267,569
Maybe you actually made it big in the stock market this year, you may as well treat yourself to something expensive. The 5.2-liter V10-powered Lamborghini Huracan Evo will let everyone around you know you've arrived to financial Valhalla.
Read our Lamborghini Huracan Evo review here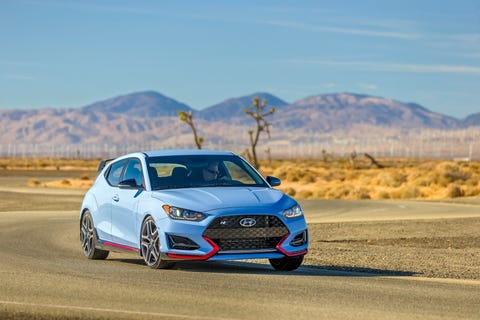 Base price: $32,250
More sensible than the Lambo, a Hyundai Veloster N gives you similar performance to Volkswagen's GTI but with a different flavor. This three-door hatchback is a sporty way to reinvest your stock-market-money into the economy.
Read our Hyundai Veloster N review here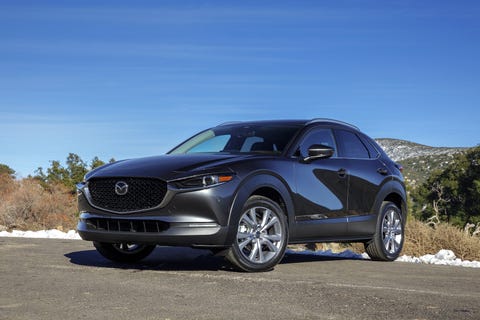 Base price: $31,225
If you need a higher seating position than your run-of-the-mill hot hatch but still prefer something small and sporty, check out the Mazda CX-30. You won't be able to haul your millions of earnings in the relatively compact cargo space, but the 250 hp turbocharged 2.0-liter inline-four-cylinder engine will make up for what you leave behind.
Rear our Mazda CX-30 review here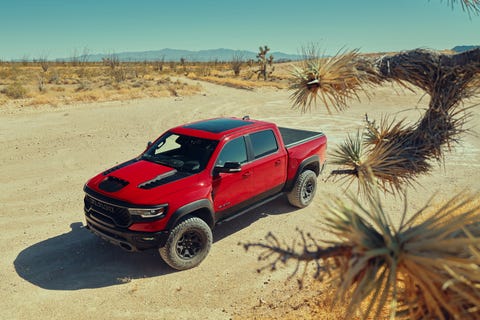 Base price: $71,790
You could always snag a truck to haul around those stacks of cash. And there's no better truck to handle the cash-hauling duty than Ram's Hellcat-powered, 702 hp 1500 TRX. Sure, no one needs a 700+ hp V8 truck, but it's something worth wanting.
Read our Ram 1500 TRX review here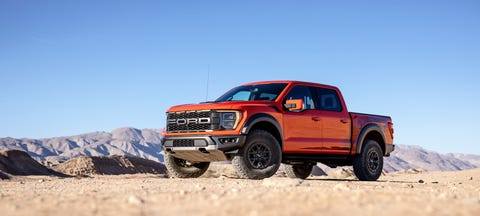 Base price: $55,000 (est)
While Ram's 1500 TRX is an incredible truck, you might be attached to the folks at Ford. Make no mistake, Ford's Raptor is another over-the-top truck that will easily haul you and your newfound riches around with ease. The downside: you'll have to wait until the third-generation Raptor hits dealers later this year.
Read our Ford F-150 Raptor story here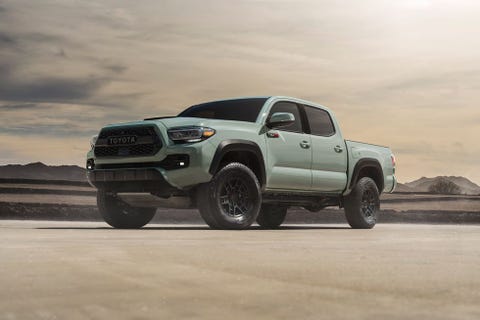 Base price: $27,425
Not everyone needs a high-horsepower, full-size truck. You can easily haul your earnings, your Dogecoin, and your friends with a midsize rig. Toyota's Tacoma gives you plenty of off-road capability in TRD Pro guise, or save some cash and opt for a base Tacoma.
Read our Toyota Tacoma review here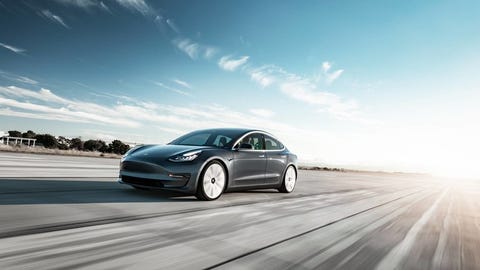 Base price: $39,190
If you're more environmentally conscious, you can always go electric. Your GameStop stock might not have been enough to snag a brand new Tesla Model S P100D, but you might be able to slide into the more affordable Tesla Model 3. Available with a single or a pair of electric motors, the Tesla Model 3 has enough options to soak up as much of your gains as you want.
Read our Tesla Model 3 review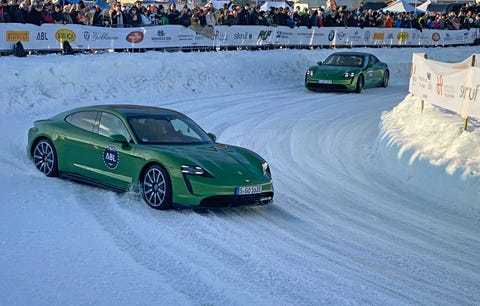 Base price: $81,250
If you want the prestige of owning a Porsche but also want to go electric, you can also jump behind the wheel of the Porsche Taycan. The top dog Taycan recently laid clam to the Guinness World indoor land speed record, which could be a fun tidbit to tell your friends as you're counting the rest of your money.
Read our Porsche Taycan review here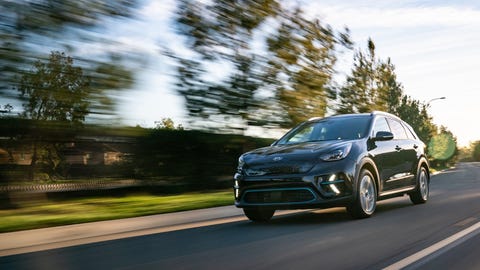 Base price: $40,265
The EV world isn't limited to just Tesla and Porsche. No, there are plenty of battery-powered cars and crossovers you can add to your fleet. The Kia Niro checks a lot of desirable boxes for folks today as an affordable battery-electric, compact crossover.
Read our Kia Niro review here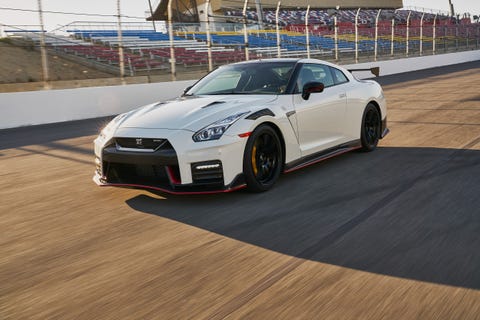 Base price: $115,335
You didn't think we'd finish this list with EVs, did you? Popular in the U.S. because of video games, there's no better car to throw your stock gains on than the Nissan GT-R. It's not the Skyline GT-R that you wheeled in Gran Turismo or Need For Speed as a kid, but it's a literal successor. This all-wheel-drive sports coupe will make your inner child happy.
Read our Nissan GT-R review here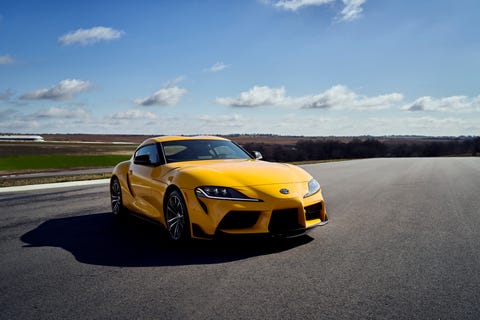 Base price: $43,985
Like the Nissan GT-R, Toyota's Supra hits a soft spot for '90s kids because of its presence on video games. This A90-generation Toyota Supra might share its bones with the BMW Z4, but it still has the straight-six spirit of Toyota's legendary sports coupe. The new Supra is also available with a four-cylinder mill, if you want to save some cash.
Read our Toyota Supra review here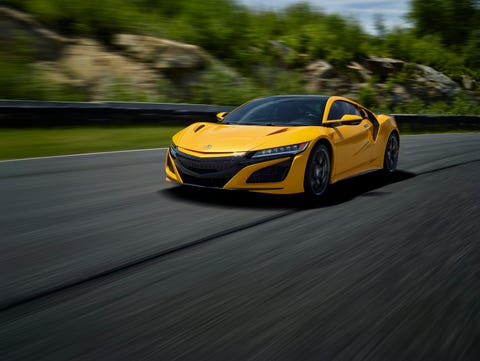 Base price: $159,495
Rounding out the triumvirate of '90s nostalgia and this list of the different ways to spend your meme money is Acura's NSX. The beloved NSX flipped supercars on their collective ears in the '90s and changed how people perceived high-strung sports cars. While this NSX might not be as pure as its predecessor, it still is a blast to drive
Read our Acura NSX review here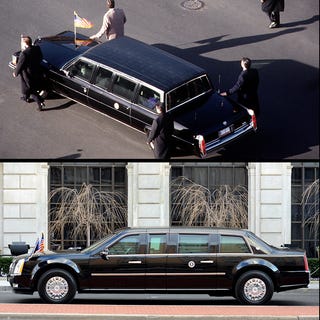 Source: Read Full Article