10 Biggest News Stories of the Week: Toyota Camry Hybrid Efficiently Defeats Ford Bronco Sport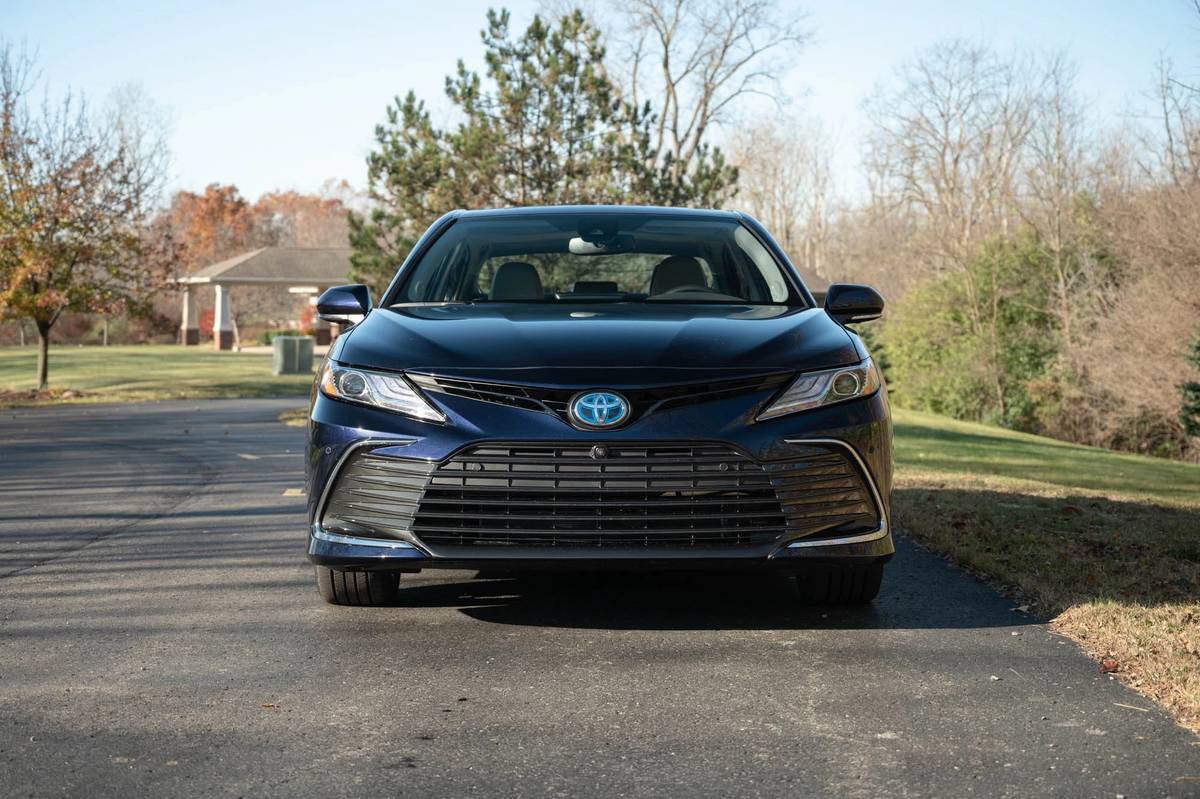 When shopping for a hybrid vehicle, prospective buyers might base their decision on environmental or economic motives and, in the best cases, both. Based on what we observed on a recent 200-mile fuel-economy test drive of the 2021 Toyota Camry Hybrid, buyers' motivation for choosing the Camry Hybrid over its non-hybrid counterpart should cheat a little more toward being green than saving green.
Related: 10 Biggest News Stories of November: Hyundai Palisade Doesn't Stink, but Blazer Lands Best Deal
In our most popular article of the past week, Cars.com reviewer Aaron Bragman reported the mileage he observed on his trek across southeast Michigan in the Camry Hybrid's XLE trim. While Bragman wasn't able to achieve the model's EPA-estimated 46 mpg combined figure, he did get just over 44 mpg on his highway-heavy trip. That's highly respectable for a big, cushy mid-size sedan — though not quite good enough if you're fishing for fuel savings to swiftly offset the $2,300 upcharge over the non-hybrid Camry XLE. As Bragman noted, the payoff time would be a rather pokey six years. Plus, to realize the hybrid's best mileage, you'd need to have the sort of congested, stop-and-go daily commute that allows it to benefit from its mileage-maximizing regenerative technology. 
You can get the full scoop by following the link below to the past week's No. 1 story.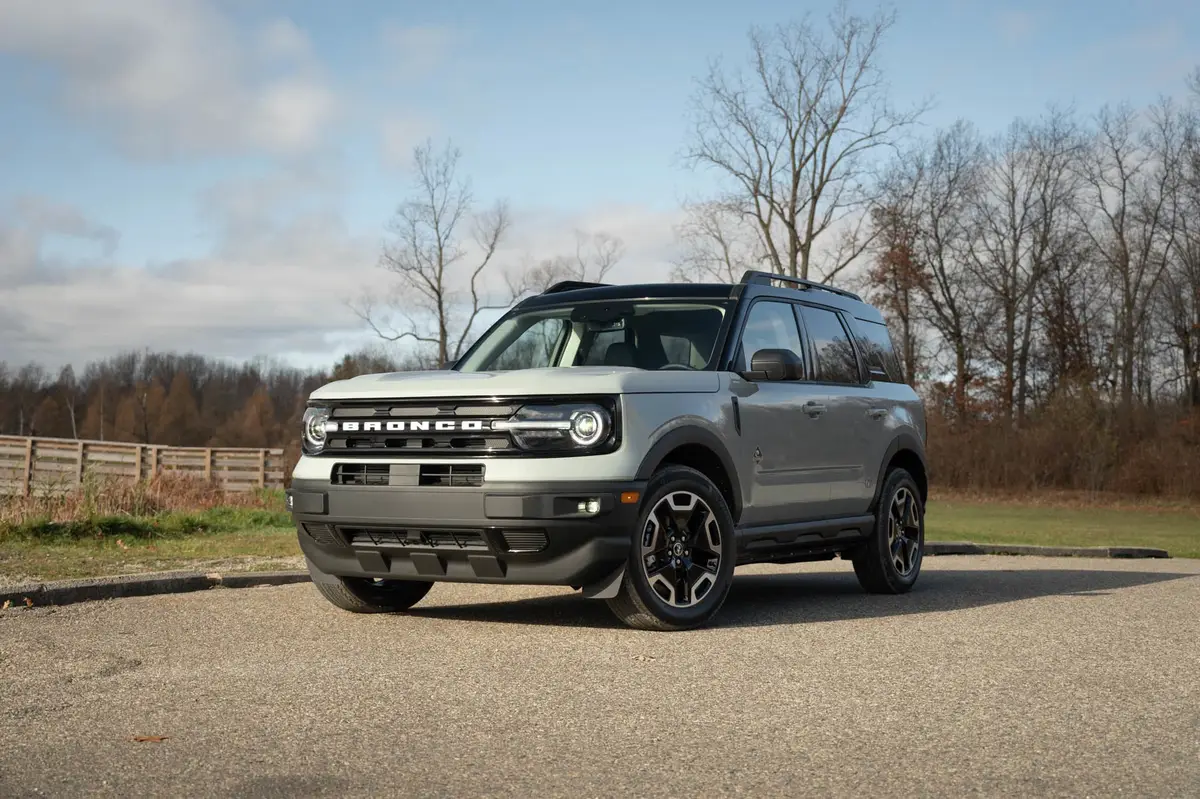 Also ranking well on the countdown is the all-new-for-2021 Ford Bronco Sport, the compact-SUV little bro of the regular Bronco (also all-new for 2021). Bragman's review of this diminutive terrain crawler lauds the Bronco Sport for its on- and off-road ride and handling, as well as its rugged looks — characterizing it as a budget-minded Land Rover.
"The only compact SUV that comes close to what the Bronco Sport can do is the 'trail-rated' Jeep Cherokee Trailhawk, and even then, the Bronco costs less," Bragman surmised. "Other compact SUVs might have more interior room, but they're really meant only for on-road driving, not cross-country adventures like the Bronco Sport."
If the Bronco Sport's on your short list, be sure to pore over Bragman's full review via the link below to the No. 4 finisher this week. One slot down at No. 5, meanwhile, you can get our professional opinion on whether shoppers should go for the 2021 Toyota Highlander or its outgoing version, the redesigned-for-2020 Highlander. Bottom line: Aside from some updated safety tech, the SUV hasn't changed much for 2021 — nor has its price, substantially. The upgrade makes the latest model the one to choose for its roughly $36,000-to-$50,000 price range, including destination charges. Follow the link below to No. 5 for the full context of our recommendation.
Rounding out the top five this week are our roundup of all 14 electric cars that are still eligible for the $7,500 federal EV tax credit (as well as basically everything else you might want to know on the subject), at No. 2; and our helpful explainer on how to trade in a car that has negative equity, at No. 3.
Beyond that, we have headlines on the Ford Mustang Mach-E, a Hyundai recall, the Lexus IS and the Kia Forte GT, so be sure to read all the way to the bottom. Here are the top 10 news stories Cars.com readers couldn't get enough of in the past week:
1. Here's the MPG We Got in a 2021 Toyota Camry Hybrid
2.Which Electric Cars Are Still Eligible for the $7,500 Federal Tax Credit?
3. How Do I Trade In a Car That Has Negative Equity?
4. 2021 Ford Bronco Sport Review: Who Ordered the Budget Land Rover?
5. Toyota Highlander: Which Should You Buy, 2020 or 2021?
6. Ford Mustang Mach-E Matches Tesla Model Y for 0-to-60 mph
7. Winter Is Coming: 7 Great Cars for Snow Driving
8. 129,000 2011-16 Hyundai Cars and SUVs Recalled for Engine Issue
9. 2021 Lexus IS: 6 Things We Like and 4 Things We Don't
10. 2020 Kia Forte GT Review: Basically Fun
Related Video:
Source: Read Full Article