10 Biggest News Stories of the Week: Cadillac XT5, Mazda CX-30 Can't Get a Piece of 'Chip Famine'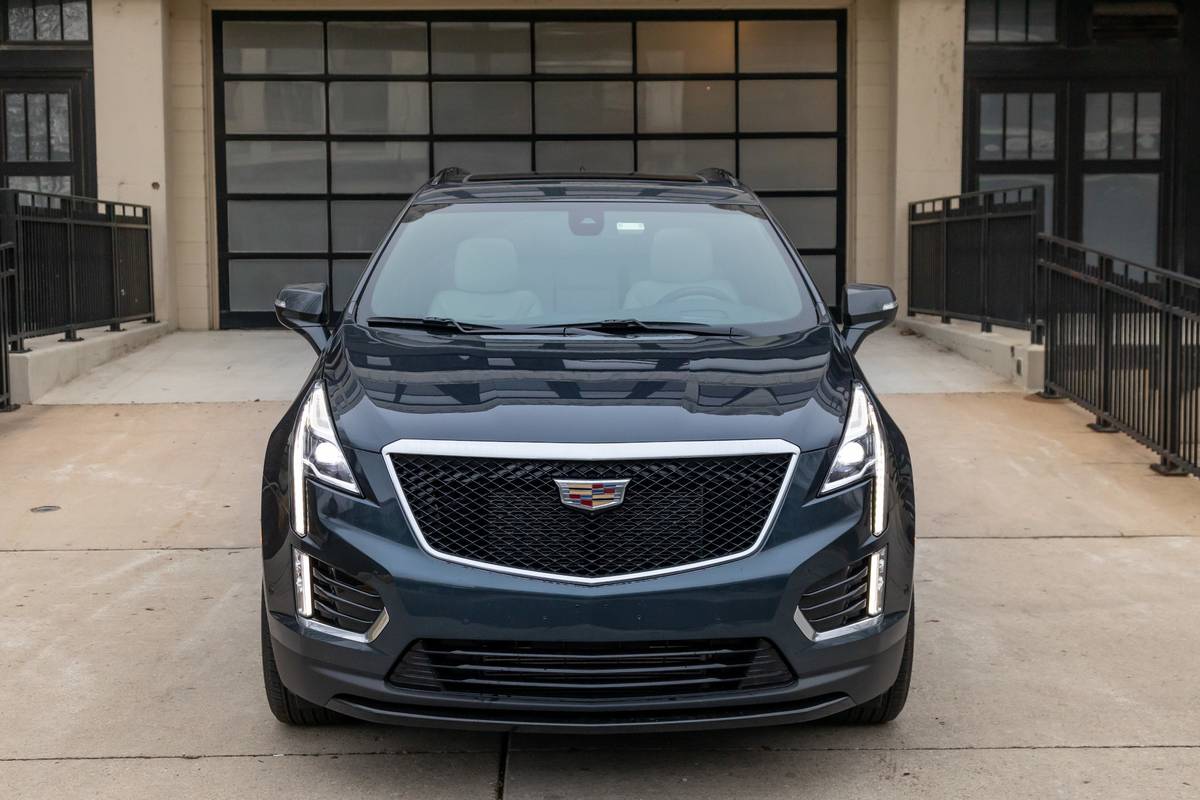 The Cadillac XT5 arrived on the luxury compact SUV scene for the 2017 model year as a replacement for the outdated SRX. In the ensuing years, it shed its original base and Platinum trim levels, swapping the new-for-2020 Sport trim into the latter's top-tier footprint. As its name purports, the Sport outfits the five-seater with performance-enhancing tweaks and styling cues to match.
Related: 10 Biggest News Stories of the Month: Ford Bronco Sport Laps Luxury, Electric, Elantra
The Sport's intent is to infuse this Caddy with a little sex appeal — a little XT5 XTC, if you will. Indeed, Cars.com readers are giving it some love, as our rapid-fire roundup of things we find attractive (and a few that turn us off) on the XT5 Sport cuddles up among our most popular news articles of the past week.
We swiped right on the XT5's strong acceleration that comes courtesy of its 310-horsepower V-6; its class-leading cabin and cargo space; the recently improved usability of its controls; its generous slate of standard safety and convenience features; and its cushy, controlled ride. On the other hand, the XT5 Sport puts up a bit of a false front when it comes to actual sportiness, and its tech offerings leave something to be desired.
You can get the full details on the pros and cons of the XT5 Sport by following the link below to our No. 4 news story of the week.
New to the countdown this week is Cars.com reviewer Kelsey Mays' comprehensive critique of the 2021 Mazda CX-30 small SUV. Mays lauds the CX-30 — now in its second year, with last year's model finishing in the bottom half of Cars.com's 2020 comparison test of affordable small SUVs — for its peppy turbocharged four-cylinder and entry-luxury flirtations. Unfortunately, shortcomings in ride, roominess and other areas put it behind nonluxe rivals.
"The CX-30's third-place finish out of four SUVs in the comparison test tells much of the tale: Mazda's small SUV drew top scores in some areas but bottom marks in others, with very little about it evoking neutral reactions," Mays writes in his review. "One model year later, Mazda plopped in a newly optional turbocharged four-cylinder, which matches the character of its carryover base engine: refined, steady power — just more of it. The fun's been turned up, but the flaws live on."
Follow the link below to the week's fifth-place finisher for Mays' full take on the 2021 Mazda CX-30.
Neither the XT5 nor the CX-30, however, could match reader interest in our No. 1 story of the week. That's our report on a pandemic-precipitated shortage in microchips, which is causing supply deficiencies on dealer lots and, as basic economic law would have it, driving up prices. In anticipation of the chip famine progressing, we recommended shoppers stop procrastinating if they want to snag a pre-inflation deal on any of 40 models possibly affected from automakers including Ford, GM, Honda, Nissan, Stellatis, Subaru, Toyota and Volkswagen.
Beyond that, we have headlines on the Nissan Sentra, Infiniti QX60, Nissan Pathfinder and much more, so keep reading. Here are the top 10 news stories Cars.com readers couldn't get enough of in the past week:
1. Global Microchip Shortage Makes Now the Time to Shop for Cars
2. 2021 Luxury Car of the Year
3. 2021 Family Car of the Year
4. 2020 Cadillac XT5 Sport: 5 Things We Like, 2 We Don't
5. 2021 Mazda CX-30 Review: More Fun, Still Flawed
6. Nissan Sentra: Which Should You Buy, 2020 or 2021?
7. Which Compact Sedan Has the Best Value?
8. What Is Nappa Leather?
9. Redesigned 2022 Infiniti QX60 to Get 9-Speed Automatic Transmission
10. 2022 Nissan Pathfinder: Going Rogue
Related Video:
Cars.com's Editorial department is your source for automotive news and reviews. In line with Cars.com's long-standing ethics policy, editors and reviewers don't accept gifts or free trips from automakers. The Editorial department is independent of Cars.com's advertising, sales and sponsored content departments.
Source: Read Full Article